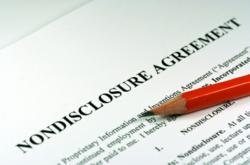 There is an element of old-fashioned trust that is still vital to the business funding process.
National Business Plan Consultants (PRWEB) March 01, 2013
"There is an element of old-fashioned trust that is still vital to the business funding process," said Joe Ferriolo of Wise Business Plans, which provides individualized, custom-designed business plans for startups and expanding businesses. "If you slap a nondisclosure agreement down on the desk in front of a venture capitalist or potential investor, it not only puts a wall of distrust up immediately -- it also makes it clear that you're new to the process.
"Most investors simply don't have -- or won't take -- the time to read through an NDA. You, and your agreement, will end up unfunded and back at square one."
Putting in the research and due diligence necessary to create a well-thought-out, thorough business plan can help alleviate some of the concern inherent in sharing ideas with someone not yet invested in the company.
"Starting or expanding a company is hard work," Ferriolo said. "Make that clear with a strong business plan. Your plan is your road map to success. By taking the time to work with a professional and craft a vibrant, multi-faceted business plan, you can show potential investors that they are not just investing in your business, they are investing in you -- and you're worth betting on."
Ferriolo said venture capitalists are unlikely to "steal" an idea they are presented with because they see so many similar ideas.
"In the end, you need to show potential investors that you not only have a great idea that's better than the others like it, but that you are the best person with the best way forward for that idea."
"That's where a strong business plan can make or break funding negotiations. Your idea may not be 100 percent new -- but your plan can be 100 percent better than the next guy's."
Wise Business Plans (http://www.wisebusinessplans.com), staffed with professional MBA writers, researchers and financial experts, is a trusted partner for businesses across a broad spectrum of products and services. Our mission is to empower our client base through the creation of affordable, professional business plans filled with applicable strategies that place them in the best position to realize success in all phases of their respective business growth cycles.