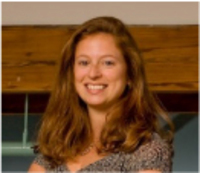 Chicago, IL (PRWEB) February 13, 2008
Marcel Media, a leading strategic interactive advisory firm, announced today that CEO and Co-Founder, Kelly Cutler, has been selected as a panelist for the Annual Stanford Conference on Entrepreneurship on Wed. Feb. 27, 2008.
The Conference on Entrepreneurship is hosted each year by the Stanford Graduate School of Business; this year it coincides with Entrepreneurship Week at the School. Through a series of panels, interactive workshops, and informal networking opportunities, the one-day conference brings together students, alumni, investors, and community members to listen to industry experts talk about how to succeed as an entrepreneur in today's environment.
Cutler will serve on the "Monetizing Web 2.0" panel, sharing her insights about social networking platforms, technological advances and outsourcing. Moderated by Mark Zawacki, Founder and Managing Partner of Palo Alto-based Milestone Group, the panel will also include: James Slavet, Partner, Greylock Partners, and Zaw Thet, CEO, 4Info.
Kelly Cutler, a 33-year-old woman entrepreneur, founded Marcel Media in 2003 after working for companies such as America Online, Inc. and Classified Ventures (cars.com). Since then, Marcel Media has grown from a small start-up to a multi-million dollar enterprise with Kelly at its helm. Marcel Media is known as a leader in strategic interactive marketing and attracts high-profile clients like Hub International and Ryland Homes. In 2007, Marcel Media was honored for producing the best online advertising campaign of the year by the Stevie Awards for Women in Business.
Kelly's dedication to life-long learning and community involvement in programs such as the University of Chicago's Latin School's Live and Learn adult education program mark Kelly as a woman leader in her industry.
"This Conference brings together some of the best and brightest entrepreneurs from across the country," states Mark Zawacki. "We are excited to have Kelly Cutler serve as a panelist. Her participation will show marketing firms the new opportunities for customer reach among Web 2.0 technologies and applications."
For more information about the Conference on Entrepreneurship, visit Stanford Conference. For tips on using social networking and Web 2.0 technologies for interactive marketing, download this report Social Media Tips.
ABOUT MARCEL MEDIA
Marcel Media is a Chicago-based strategic interactive advisory firm that specializes in search engine marketing, web development and custom web integration, social networking, and online marketing. Since 2003, Marcel Media has worked with clients such as Ryland Homes, Hub International and Rush University Medical Center to achieve their online marketing goals. To learn more about Marcel Media visit: http://www.marcelmedia.com.
ABOUT MILESTONE GROUP
Milestone Group is a Silicon Valley-based consulting firm specializing in revenue acceleration for technology-enabled businesses operating in markets that are defined by complexity and rapid change. Milestone Group's client portfolio includes early stage startups and Global 2000 firms in the technology, media and telecommunications industries. Learn more at http://www.milestone-group.com.
ABOUT THE STANFORD GRADUATE SCHOOL OF BUSINESS The Stanford Graduate School of Business is a world-class institution known for the excellence of its faculty, students, research, and academic offerings. The School emphasizes four critical elements to developing a managerial mindset: social impact, leadership, entrepreneurial initiative, and global awareness. for more information visit http://www.gsb.stanford.edu.
###