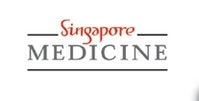 The doctors have done a very good job. Before, everything was all over the place. Now, things are put together again… I feel very happy with what he's done. It was the first time that a doctor treated me with good respect. He treated my son as his own son
Singapore (PRWEB) March 20, 2010
A leading regional specialist hospital for babies and young children, Singapore's KKH has expertise in performing complex surgeries to correct a wide range of congenital birth defects. Infant deformities are as real as they are heartbreaking.
Worldwide, about one in every 1,000 newborns suffers from some form of congenital birth defect that could range from clubfoot to facial deformities to missing body parts.
"There is a strong genetic component and it can run in families," said Dr Kevin Lim Boon Leong, a Consultant Paediatric Orthopaedic Surgeon at KK Women's and Children's Hospital (KKH).
Dr Lim is the only surgeon in Singapore - and one of few in the region - who is certified to treat infants born with clubfoot using the Ponseti technique.
Clubfoot & the Ponseti Technique
The condition, called congenital talipes equinovarus, tends to affect males more than females. In almost half the cases, both feet will have to be corrected. According to Dr Lim, genetic influences increase dramatically with family history, with higher risks for every subsequent sibling of a clubfoot baby.
The corrective process is usually divided into two separate phases – the treatment phase and the maintenance phase. The first helps to correct the deformity, while the second uses a brace to prevent recurrence.
"The Ponseti method has gained worldwide acceptance in the treatment of congenital clubfoot. It involves weekly manipulations, casting and in the majority of cases, a tendon release operation. After surgery, the baby will be prescribed a brace to maintain the correction and this has to be worn for 23 hours a day for the first three months. Thereafter, the number of hours of wear is reduced gradually," explained Dr Lim.
This treatment should begin as early as possible – within the first week or two of birth. The baby's affected foot will be gently manipulated and placed in a special cast for a week at a time. Each cast is designed to hold the foot in the corrected position, allowing it to gradually re-shape. Generally, about half a dozen casts are required to fully correct the alignment of the foot and ankle.
Following the 1st phase, the baby's corrected foot will be placed in a removable orthotic device. This is to help prevent a recurrence of the deformity. Depending on the child's progress, the brace may be used for several years, usually until around age three or four.
This low-cost, non-surgical technique has proven to be extremely successful and KKH sees a good number of cases each year from outside of Singapore.
"I see between 15 and 25 new cases each year, and have treated babies from countries such as Australia, Indonesia and Sri Lanka," said Dr Lim.
Treatment with the Ponseti technique is relatively cheap and much safer compared to conventional clubfoot surgeries. At KKH, costs range from Singapore Dollar $3,000-$6,000, depending on the number of casts required.
Apart from Paediatric Orthopaedic services, KKH also has expertise in Paediatric Plastic and Reconstructive Surgery.
Dr Vincent Yeow Kok Leng, Director of the Cleft & Craniofacial Centre, sees about 20 babies each year who require corrective facial surgeries.
Goldenhar Syndrome
Oculoauicular Dysplasia or Goldenhar Syndrome is a congenital birth defect which involves deformities of the face. It usually affects one side of the face only. Characteristics can include a partially formed or totally absent ear, a missing eye or chin and mouth deformities.
"Treatment for this condition is dependent on the severity and is always staged to allow for growth of the child. The goal is geared towards normalizing the skeleton, reconstructing the ear, and reanimating the face," explained Dr Yeow.
If left untreated, babies born with Goldenhar Syndrome will likely develop hearing problems, dental problems, and experience weakness in moving the facial muscles.
One patient who benefited from Dr Yeow's treatment was young Mohanad Ahmed, from United Arabs Emirates. The boy's facial features was distorted and not fully developed. His left side was tilted upwards and there was a hole in the face. His left ear at birth also looked deformed, and a growth could be seen over one eye.
Alarmed, the boy's father, Mr Ahmed Befal Ahmed Alshzhhi Alshehhi sought help through the Singapore Consulate in Dubai, and was put in touch with Dr Yeow.
"In Mohanad's case, the skeleton was much smaller on the left, hence his chin was deviated to the side. And because his tongue was pushed to the back, it obstructed his airway, making it difficult for him to breathe," he explained.
Doctors also conducted several operations to repair the angle of his jaw, close the hole in his face, remove the growth in his eye, and corrected the ear deformity. The surgeries were successful and Mr Ahmed was amazed at the transformation.
He said, "The doctors have done a very good job. Before, everything was all over the place. Now, things are put together again… I feel very happy with what he's done. It was the first time that a doctor treated me with good respect. He treated my son as his own son. He took calculated risks and I felt very safe with him."
He also had the chance to take in Singapore's sights, including the renowned Orchard Road shopping district, and Mustafa Centre, a 24-hour mega department store popular with both locals and visitors.
"Singapore is beautiful, systematic and organised," said Mr Ahmed.
Currently, KKH is the only hospital here with specialists qualified to perform such surgeries for infants and young children.
About KK Women's and Children's Hospital:
KK Women's and Children's Hospital, or simply KKH, is the largest medical facility in Singapore which provides specialized care for women, babies and children.
Since its inception in 1858, it has grown into a 830-bed tertiary hospital for women and children. Every year, KKH registers over 600,000 visits by women and children who come as inpatients or outpatients. In addition, one-third of all couples in Singapore choose to deliver their babies at KKH.
The SingaporeMedicine Initiative:
Launched in 2003, SingaporeMedicine is a multi-agency government-industry partnership committed to strengthening Singapore's position as Asia's leading medical hub, and promoting Singapore as a world-class destination for advanced patient care.
For more information on SingaporeMedicine, please visit singaporemedicine.com.
###