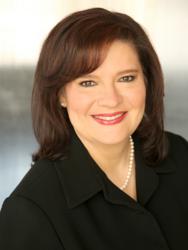 Leading international executive coach Sonya Shelton specializes in solutions and offers 5 things women can begin doing today to shift their careers into high gear.
Los Angeles, CA (PRWEB) April 11, 2013
The conversation about inclusion in the workplace and women in leadership has recently heated up as top executives like Facebook's COO weigh in. Leading international executive coach Sonya Shelton specializes in solutions and offers 5 things women can begin doing today to shift their careers into high gear.
Although women make up 40 percent of the US workforce they comprise only 8.1 percent of top earners and a new study of women in the workplace released in March shows only 14.3 percent of Fortune 500 companies had women executive officers.
"Women may have gained solid footing on the corporate ladder, but it's rarely at the top," said Sonya Shelton, an international executive coach and CEO of Executive Leadership Consulting. "The disparity of women in senior leadership positions in today's companies is appalling. I want to help change that."
Shelton teaches managers and executives how to increase leadership effectiveness and maximize professional and business results and having advised Fortune 100 companies including Disney and Microsoft, she has seen an imbalance of women executives.
To help, Shelton shares five often overlooked things women can start doing today to kick their careers into high gear.
1. Have a Strategy
Be clear about where you're going and what is needed to get there, Shelton advises. Just like a company creates a strategy, women need a strategy for their career paths.
2. Self-Promote
Good work doesn't always speak for itself—or get noticed. Many times, we need to gracefully promote ourselves before others will promote us.
3. Be Solution-Oriented
Identifying problems is not enough. Leaders solve problems. Proactively look for opportunities to solve problems or identify opportunities for your organization.
4. Step Up Proactively
Often, organizations are waiting for someone to step up and lead. When an opportunity or a gap you can fill arises, don't wait for someone to hand it to you. Step up and offer to take it.
5. Sell… Ideas
Remember: everything is sales. "Just like you need to promote yourself, you need to promote and sell your ideas to set yourself apart," said Shelton. Sharing ideas with others often and showing them what's in it for them will help pave the path to promotion.
For more information about Executive Leadership Consulting please visit http://www.executiveleader.com and follow Sonya Shelton on Twitter for great leadership tips and daily inspiration @SonyaShelton.
For media opportunities, contact sonya(at)executiveleader(dot)com
About Executive Leadership Consulting:
Sonya Shelton, CEO and founder of Executive Leadership Consulting, is the author of the book "You're an Executive, But Are You a Leader?" As an international speaker and consultant, Shelton shows managers and executives how to increase their leadership effectiveness so they can boost their professional and business results. Executive Leadership Consulting offers workshops and coaching programs designed to develop leadership capability at all levels of the organization.
Sonya designed the programs at Executive Leadership Consulting based on her more than 25 years' experience as a leader in a variety of companies and industries, including the high-paced fields of publishing, advertising, and entertainment. She has worked as an executive coach and consultant with companies around the world from start-ups to Fortune 100 corporations, including Disney, Nestle, and Microsoft.