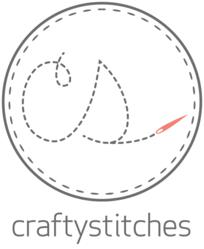 Creating a sewing movement one stitch at a time.
Washington, DC (PRWEB) March 14, 2013
Up until the 1960s, it was common to see "Women Need Not Apply" on job listings for professions in the science or engineering fields. 50 years later, and we've come a long way. Women have been in space (Sally Ride), worked on the Manhattan Project, discovered radium, and been appointed head of the Environmental Protection Agency by Obama himself (Lisa Jackson). American women have been CEOs of tech giants Hewlett Packard (Carly Fiorina) and Yahoo (Marissa Mayer), not to mention Hillary Clinton made the 3rd female Secretary of State. This is a tribute to these women, and a call for a push towards for more education in the fields of Science, Technology, Math & Engineering for our young girls. We must equip our future Sally Rides and Lisa Jacksons today, for innovative successful women in STEM tomorrow.
Studies show that numbers of young women enrolled in STEM courses after primary school are dropping, and the fix requires collaboration from all parts of our communities. Eager to see this change, Jennifer Michael founder of CraftyStitches LLC introduces STEM sewing. STEM Sewing involves the completion of sewing projects in which young girls use mathematical processes and creativity to reach their end product. As mentioned on the White House page for Women in Science Tech Math & Engineering, we must foster an array of unique experiences and viewpoints in order to support young girls in STEM. Jennifer Michael does this through her life-time hobby of sewing and quilting.
"There's so much math and engineering in sewing. When you create something from start to finish, you have to measure, cut, experiment and test in order to finish your project. Taking girls through this process is important for developing the fundamental part of the brain that deals with the scientific method and prepares them for the more complex equations in algebra and other maths."
CraftyStitches Systems Analyst Margery Waithaka adds "Throughout my courses in IT at George Mason University, I was surprised to find few other girls enrolled. I loved finding other girls doing IT or engineering, especially when classes were split into groups. Having a female in the group always adds such an interesting dynamic." Her partner in the GMU Capstone course Jeremy Ingold mentions, "Even though women are present in IT fields now, I feel the women at GMU today can still be considered pioneers. I say this because IT is largely a male dominated field."
Jennifer Michael has partnered with the Daisies at her local Sterling chapter of the Girl Scouts to hold sewing classes. In collaboration with the Office of Science and Technology Policy, the White House Council on Women and Girls, and the Girl Scouts, Jennifer Michael is opening doors for young girls and helping them clear hurdles as they traverse into the STEM fields.
Look for more on STEM Sewing on http://www.craftystitches.com.