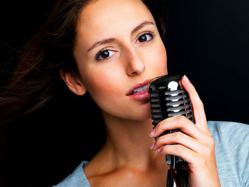 I am probably looking forward most to the closing show on April 7 in the spectacular Cascade Lounge at the Spa Resort and Casino.
Palm Springs, CA (PRWEB) March 25, 2013
Brad Schmett, Broker Associate with Luxury Homes by Keller Williams and real estate investment expert, has announced that record low rates of interest combined with buyer friendly financing packages have elevated Palm Springs luxury real estate to near record levels. The Women's Jazz Festival will bring in thousands of fans to enjoy the all-female lineup this year, many of whom will be looking for luxury homes.
Honoring the history of women in music, the Jazz Festival features performances by top artists such as Suede (Dangerous Mood), multi-Grammy award nominee Patti Rushen, Tia Fuller (Decisive Steps), and Grammy award winner Terri Lyne Carrington (The Mosaic Project) among many other distinguished musicians and artists. Opening night at the Annenberg Theater will be the beginning of a four day extravaganza of music, jazz history and full scale artistry as the jazz tempo never winds down.
Schmett, a fan of jazz commented recently on the planned event. "I am probably looking forward most to the closing show on April 7 in the spectacular Cascade Lounge at the Spa Resort and Casino. A tribute is planned to the incomparable Divas of the past such as Sarah Vaughn, Peggy Lee, Phyllis Hyman and of course, the great Celia Cruz. That is truly old Palm Springs style entertainment, on the level we are so famous for. Although I will be busy with home shopping clients, I usually manage to take in at least part of this great Jazz Festival. I am just glad I have the current inventory of luxury residences available as this event always brings in lots of new desert neighbors."
The jam packed weekend schedule includes Jazz on the Latin Side with world renowned Congo player Estaire Godinez bringing the salsa sounds of Cuba, Brazil and Mexico to Palm Springs. The Queens of Blues will also be on hand featuring the earthy sounds of Sherry Pruitt. Even the Valley's own favorite Jazz Diva, Eve Evans will be part of the action on this fabulous women's Jazz weekend. It is not to be missed.
For more information on the Palm Springs Women's Jazz Festival visit http://lucyandgail.com
Find out more about investing in Palm Springs, CA real estate visit http://www.palmspringsestateinfo.com
About Luxury Homes by Keller Williams: Luxury Homes by Keller Williams – Palm Springs is an exclusive, elite and sophisticated group of real estate consultants raising the bar for service in the Palm Springs area residential real estate market.