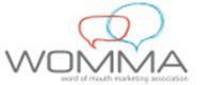 Chicago, IL (PRWEB) September 8, 2009
With the highly anticipated issuance of the revised Federal Trade Commission (FTC) guidelines on third-party endorsements, the Word of Mouth Marketing Association (WOMMA, http://www.womma.org) will provide immediate commentary on a webcast after the FTC announcement is made.
WOMMA's experts will assess the revised guidelines and offer insight on how they will impact bloggers and word-of mouth-marketing practitioners.
To help brands and bloggers better understand the practical implications of these forthcoming changes, WOMMA also is offering a series of educational webinars and industry discussions, all leading up to the WOMMA Summit in Las Vegas beginning Nov. 18. The next webinar is Sept. 14 at 2:00 EDT. To register go to https://www2.gotomeeting.com/register/972817498. WOMMA's president-elect Paul Rand will chair the event.
WOMMA invites the media and bloggers to depend on the organization as an ongoing resource on FTC issues and to contact Rand at prand (at) zocalogroup (dot) com for background.
About WOMMA
WOMMA is the leading trade association in the marketing and advertising industries that focuses on word of mouth, consumer-generated and social media platforms - or marketing techniques that include buzz, viral, community, and influencer marketing as well as brand blogging. The organization is committed to developing and maintaining appropriate ethical standards for marketers and advertisers engaging in such marketing practices, identifying meaningful measurement standards for such marketing practices, and defining "best practices" for the industry. WOMMA currently has approximately 400 members, including marketers and brands that use word-of-mouth marketing to reinforce their core customers and to reach out to new consumers, agencies that deliver word-of-mouth services and technologies, researchers that track the word-of-mouth experience and offline and online practitioners.
###