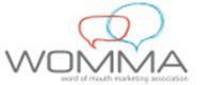 But double-digit growth in this economic environment is a strong sign of an increasingly prevalent role in the future.
Stamford, CT (PRWEB) July 29, 2009
Spending on word-of-mouth (WoM) marketing rose 14.2% to $1.54 billion in 2008, despite the worst economic recession in 70 years, accentuated by secular and structural trends battering traditional advertising and marketing media, according to new research from PQ Media (http://www.pqmedia.com). While year-over-year growth is expected to slow in 2009, WoM spending is on pace to grow another 10.2% this year, placing it among the fastest growing advertising and marketing segments. By comparison, the U.S. economy, as well as the advertising and marketing services sectors are all expected to decline in 2009 for the first time since the Great Depression of the 1930's.
The WoM industry, which PQ Media was the first source to define, structure and size in 2007, includes two major sectors - content & service providers and ancillary products - as well as six additional segments within those sectors - strategy & consulting, WoM agencies, online communities, WoM media, research & measurement, and technology & tools. PQ Media defines WoM marketing as an alternative marketing strategy supported by research and technology, which encourages consumers to dialogue about products and services through various online and offline tactics, often facilitated by brand ambassadors. Industry spending increased at a compound annual growth rate (CAGR) of 37.6% from 2003 to 2008, as the rise in popularity of blogs, social networks and online communities led brands to shift dollars to WoM as part of integrated media solutions in their quest to engage more elusive consumers.
"The most influential marketer in a consumer's life is someone they know and trust, such as a family member, friend or colleague," said Patrick Quinn, President and CEO of PQ Media. "This report shows that brands value and invest in word-in-mouth. Our research indicates that brands are allocating more of their budgets to long-term word-of-mouth campaigns, executing effective online and offline activities that resonate with consumers and their core groups."
PQ Media's Word-of-Mouth Marketing Forecast: 2009-2013 analyzes an industry changing and growing as consumers become more connected to one another through high-tech devices, such as smart phones, and social media outlets, like Facebook and Twitter. As a result, brand marketers - particularly packaged goods and food & drink brands, which accounted for nearly 30 percent of all WoM spending in 2008 - have increased spending and emphasis on WoM as part of their overall marketing strategies. Accordingly, PQ Media analyzed spending by WoM brand categories for the first time ever in this report. In addition, PQ Media's Word-of-Mouth Marketing Forecast 2009-2013 includes 280 new company profiles and 42 case studies, making it the most comprehensive report ever assembled on the WoM marketing industry.
Due to the popularity of PQ Media's 2007 report and increased demand from its membership, the Word of Mouth Marketing Association (WOMMA) - the leading industry trade organization -has licensed the research for its membership as the definitive source tracking the economics of WoM marketing. As part of PQ Media's econometric methodology in developing this research, WOMMA provided the firm with access to its entire membership, which participated in PQ Media's Key Opinion Leader Panel™ survey and interview process.
"All of our members - the major brands, agencies and technology companies - have felt this new surge now in word of mouth marketing. Recession or not, our research and our experience clearly tell us that marketers see word of mouth marketing and social media marketing as essential," said John Bell, President of the board at WOMMA. "Done well and ethically, the trust, credibility and impact it builds is unsurpassed."
Meanwhile, with the rise of WoM spending by brands, content & service providers are experiencing sizeable growth. WoM strategy & consulting remains the largest segment at $832 million in 2008, but year-over-year growth slowed to 7 percent. WoM Agencies grew 18.7 percent to $197 million in 2008.
Developing WoM communities both online and offline are emerging trends within the content & services sector. Spending on WoM online communities increased 26.6 percent in 2008 to $119 million. Although it's the smallest category, WoM media is the fastest growing content & services segment with spending up 34.6 percent in 2008 to $109 million.
Changing consumer behaviors and advancing technology, and their residual effects on the advertising and marketing sectors, will continue to fuel growth in WoM marketing spending during the 2008-2013 period. Total spending on WoM is expected to increase at a CAGR of 14.5% from 2008 to 2013. Both major sectors - content & services and ancillary products - will post strong gains and contribute to overall growth. Ancillary products spending will increase faster than content & services spending primarily because the market is smaller and, therefore, has more growth potential.
"Despite impressive growth in the industry, word-of-mouth remains just a fraction of the overall advertising and marketing landscape," added Quinn. "But double-digit growth in this economic environment is a strong sign of an increasingly prevalent role in the future."
Although more leading brands are accepting WoM, they are demanding data to justify their spending. Marketers are requesting research that extends beyond anecdotal information about online conversations and consumer attitudes. They expect proof of return-on-investment, and WoM research companies are developing new metrics to address these demands.
About PQ Media
PQ Media (http://www.pqmedia.com) is the leading provider of media econometrics and the pioneer of alternative media research. PQ Media partners with leading private equity firm Veronis Suhler Stevenson on the venerable VSS Communications Industry Forecast, the industry's annual benchmark for media spending, usage and forecast research. PQ Media's proven research methodology and proprietary mapping system tracks, analyzes and forecasts spending, usage and trends in all 20 major segments and more than 100 sub-segments of the media industry. PQ Media provides industry stakeholders with actionable strategic intelligence to make high-stakes investment decisions. The firm's custom and syndicated data and analytics are delivered to top executives through online and print reports, in-house training and on-demand phone consultations.
About WOMMA
WOMMA (http://www.womma.org)] is the leading trade association in the marketing and advertising industries that focuses on word of mouth, consumer-generated and social media platforms - or marketing techniques that include buzz, viral, community, and influencer marketing as well as brand blogging. The organization is committed to developing and maintaining appropriate ethical standards for marketers and advertisers engaging in such marketing practices, identifying meaningful measurement standards for such marketing practices, and defining "best practices" for the industry. WOMMA currently has approximately 400 members, including marketers and brands that use word-of-mouth marketing to reinforce their core customers and to reach out to new consumers, agencies that deliver word-of-mouth services and technologies, researchers that track the word-of-mouth experience and offline and online practitioners.
Media Contact
Greg Abel
Abel Communications for PQ Media
410-843-3808
Tabor Ames
PQ Media
(203) 921-0368
Chuck Weber
WOMMA
(847) 705-1802
###