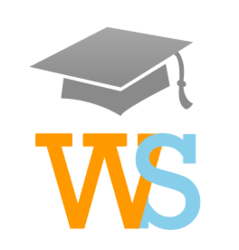 "We'll teach attendees the key steps necessary to build a great website. This web development training class will save small and mid-sized businesses valuable time and money creating and managing their website."
Fort Lauderdale, FL (PRWEB) March 29, 2013
Entrepreneurs rejoice! Fort Lauderdale WordPress Training and Web Development Training Agency WebsiteSchool.com is teaching a 4-day Website Development Boot Camp in South Florida, April 25-28th, 2013. The 4-day WordPress and Web Development Training Event is to be held at the nationally recognized Nova Southeastern University in Davie, Florida.
Students are traveling from all points in Florida and around the country to attend this 4-day training event, where elite instructors Brett Napoli (of Ambition Insight) and Benjamin Evans (of Domain Millwork) will teach students exactly how to create a professional website that is guaranteed to rank on search engines and will help jump-start an online business.
According to Napoli, "Learning how to create a professional website is now easier, quicker and more efficient than ever. With incredible tools like WordPress (a content management system for building websites) students will come in with little to no knowledge of building websites, and leave with extensive knowledge of how to create a website the right way, the first time."
Click here to Register for the WebsiteSchool.com 4-Day WordPress, Web Development and SEO Boot Camp.
The intense 4-day boot camp focuses on how to create and manage professional websites using WordPress, but includes advice on the business side of things as well. Students will learn how to add web content and images, embed videos, create a blog, create image galleries and so much more. Students will also leave with an extensive understanding of Search Engine Optimization (SEO) and why it is so crucial to creating a successful website and online business.
Instructor Brett Napoli is clear in his convictions. "For web development, traditional universities are costly and ineffective. Not to mention expensive! For less than the price of one college class and in a fraction of the time, students young and old can understand what it takes to create and optimize a professional WordPress website."
Instructor Brett Napoli and SEO expert Benjamin Evans are South Florida Web Developers and business owners with over 20 years of combined experience. Their knowledge of the Internet spans from Domain Names and Web Design to Search Engine Marketing and cultivating online business.
According to Napoli, "We teach you how to make more money online. It is as simple as that. You will save money on expensive web developers and maintenance to your website. You will earn more money developing properties and helping others build websites. You will understand what it takes to sell more products, attract more visitors and turn your website into a money-making machine that earns while you sleep."
For Napoli, WebsiteSchool.com is a labor of love. He started teaching WordPress and Web Development in small groups in South Florida 3 years ago as a hobby, and has turned his tiny groups into a series of live events and a Membership website (WebsiteSchool.com) with a growing library of over 125 HD Training Videos that teach web development and SEO through online learning.
With the growing popularity of the Internet, Search Engine Optimization and Social Media, this boot camp is a perfect setup for the South Florida tech community and Entrepreneurs around the country to learn this valuable craft.
The training camp will be held Thursday, April 25 through Sunday, April 28 at Nova Southeastern University located at 3424 University Drive, Davie, FL 33328.
Click here to Register for the WebsiteSchool.com 4-Day WordPress, Web Development and SEO Boot Camp.
"We'll teach attendees the key steps necessary to build a great website. This web development training class will save small and mid-sized businesses valuable time and money creating and managing their website."
The WordPress Training Boot Camp starts with the basics of WordPress through hands-on training. Each student will have their own "sandbox" website to build and play in for the entire course. By Day 4, students will understand how to build their own websites and will truly understand organic white-hat SEO strategies that will set them apart from their competition.
For those who can't attend the event, students around the world can access Website School's WordPress training and SEO training videos by becoming a member at WebsiteSchool.com. Membership grants access to a wealth of video tutorials and training, advice, tips and more.
Seating at the April event is capped at just 50 students and tickets are quickly running out.
If you are interested in attending, you can register for the boot camp online at http://www.websiteschool.com/live-training. You can also contact Website School at 1-800-820-0327 if you have any questions or you can email brett(at)websiteschool(dot)com.