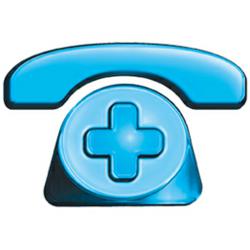 all staff should be alert to slipping and tripping hazards
London, UK (PRWEB UK) 11 March 2013
The Health and Safety Executive's 'Cost to Britain' report (PDF download here) has stated that injuries caused by slips and trips in the workplace 'cost employers £512 million every year in lost production and other costs.' Part of the reason for these high numbers is down to employers failing to assess risks in the workplace, but is poor risk management by the employer solely to blame for these statistics?
Leading work injury compensation provider, the Accident Advice Helpline, has identified some simple precautions that everyone in the workplace can take to prevent slips, trips and falls. A spokesperson from the company said,
"People often think that slipping on a wet floor, or tripping over something at work is a minor incident, and it can be, but it can also lead to broken bones, cuts and bruises, and even concussion. We deal with many work accident compensation cases every year that result in serious or even life-changing injuries."
Tips for staying safe in the workplace which were offered by the company include:

Placing large mats at entrances so that people can dry their feet as they come in
On identifying a slip or trip hazard, making sure that it is reported or made safe as soon as possible
Instilling a 'see it, sort it' mentality in the workforce and ensuring that everyone knows the most common causes of workplace accidents
Checking computer workstations for trailing cables or leads, as this is one of the main causes of tripping at work
They added that simple housekeeping tasks such as tidying a room or closing all filing cabinet drawers after use, would help to prevent nasty injuries in the workplace, and all staff should be alert to slipping and tripping hazards.
The Accident Advice Helpline is a work injury compensation provider and helps victims of accident claim compensation from a third party. This includes accident at work compensation claims, and their 24 hour helpline can be reached on 0800 180 4123.