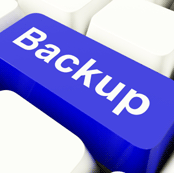 Photo Preservation Day will also help connect entire families with their past, as they revisit, share and create new ways to preserve and have fun with their snapshots.
Irvine, CA (PRWEB) March 25, 2013
According to the international photo digitization E-Commerce company, ScanMyPhotos.com, nearly 92% of every photograph ever taken has yet to be digitized. Company president & CEO, Mitch Goldstone, warned that "traditional photo snapshots and slides are especially vulnerable to loss and demand immediate safeguarding. Photo Preservation Day is the perfect time to scan pictures."
Did you know there are more than 3.5 trillion analog photographic pictures - representing generations of historical family memories that have not been seen in years? While every snapshot shares a personal genealogy story, pictures are clamoring to be digitized and there is a simply way to scan images.
In support of Photo Preservation Day, ScanMyPhotos.com has launched an awareness campaign to showcase the obligation of backing up and protecting those special photo memories before they fade away.
A recent survey by a cloud security company identified that almost 40% of the respondents have never run a backup of their computer and over 80% had no backup of their digital photos. However, most consumers have no backup of their generations of analog photographs either which often are tucked away in shoeboxes. ScanMyPhotos.com recommends having multiple digital backups of all analog pictures and 35MM slides, with files stored in the cloud and offsite; store archived backup DVD's in a safety deposit box and at friends or relatives homes. ScanMyPhotos.com recommends having four unique backups for all photo files.
The Weather Channel recently profiled ScanMyPhotos.com for helping victims of natural disasters to protect their memories before a devastating event occurs and for peace of mind comfort. Other leading media outlets have profiled ScanMyPhotos.com, including The New York Times, The Wall Street Journal, USA Today, The Huffington Post and even a feature promotional commercial produced by the U.S. Postal Service.
"Having solved the biggest problem in photography - how to easily and affordably scan pictures - our professional photo digitization technology has successfully scanned more than one hundred million images," said Goldstone. The demand to digitize pictures is mandated by the span of time in which older photos can fade away or become misplaced. Photo Preservation Day will also help connect entire families with their past, as they revisit, share and create new ways to preserve and have fun with their snapshots. By scanning their photos, families are creating digital backups of their analog memories and using tablets, mobile phones and social media channels to share and enjoy their pictures again."
ScanMyPhotos.com is providing four tips to preserve and share analog photos during Photo Preservation Day and year round.
About ScanMyPhotos.com:
Founded in 1990, ScanMyPhotos.com, a division of Photos Etc. Corporation operates a nationwide and international E-Commerce photo scanning service headquartered in Irvine, CA and specializes in safely converting prints to digital format using an innovative and super-fast scanning technology. The company also offers negative scanning, slide scanning, APS film cartridges, photo restoration and video transfer services to preserve generations of memories.
Contact:
Mitch Goldstone
President & CEO
ScanMyPhotos.com
Phone: 949-474-7654
Email: Support (at) ScanMyPhotos (dot) com
###