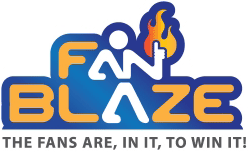 "We believe FanBlaze will greatly enhance the WorldFlix bottom line with revenue in the millions." - Brad Listermann
Los Angeles, CA (PRWEB) December 26, 2012
The FanBlaze social network offers something new and innovative in crowdfunding—the site will benefit filmmakers, artists and musicians with their fans in a whole new way of engagement. "I like to suggest it's equatable to frequent- flyer-miles for fans, meets, network-marketing for creatives," says CEO and Founder of WorldFlix, Brad Listermann. Mr. Listermann added, "We believe FanBlaze will greatly enhance the WorldFlix bottom line with revenue in the millions."
FanBlaze intends to be the one stop shop for filmmakers, musicians and artists seeking funding, fan-base building and distribution. FanBlaze employs crowdfunding, which has recently become a proven method of raising money for projects. Crowdfunding allows people to raise the funds they need to fund their passions. It requires little to no funding if creatives raise enough money and set realistic funding goals. The method puts funding into hyperdrive, giving artists, filmmakers, and other creative professionals the ability to sidestep the painstaking mission of funding projects and building a following. The site serves as a social funding platform for all types of creative projects like films, music, art, design and photography.
It may sounds familiar, aside from one key difference: FanBlaze is built, first and foremost, as a social network that rewards engagement. Listermann knew that crowdfunding was the future, but wanted to do something more.
WorldFlix is passionate about arts and entertainers, and knew that, to build a loyal following, they would need a more open platform like FanBlaze. The FanBlaze creators also knew that fans want more than just rewards for making projects happen. They seek experiences and connections on a deeper level to fully be engaged in the artists successes. So WorldFlix created a social network with patent pending proprietary software built to reward fans exponentially based on the extent of their activity on the site, namely fundraising and networking for creatives and their projects. That provides fans with the ability to win contests, awards, badges and points that can be used to buy merchandise. WorldFlix didn't want to create another fund-and-run crowdfunding site. They wanted to create something completely dependable, and sustainable in FanBlaze.
With that goal in mind, Listermann decided that the parent company, WorldFlix, would offer distribution services for projects funded or nurtured on FanBlaze. FanBlaze encourages its members to empower one another. FanBlaze™ creatives can present movies, music and art to online audiences, build a crowd of fans, find supporters, and connect with other members. Furthermore, the fans can be easily engaged with our easy contest templates, template marketing programs and rewards programs that all help the creatives drive fans to support their work.
As Listermann points out, "Fans search for ways to promote their favorite art, music, and films. At FanBlaze.net, not only can they connect and push projects forward, but they serve as the driving force." FanBlaze members have the freedom to view, rate, critique, and discuss creative work from around the world. In turn, they can earn exponential awards for recruiting other fans on behalf of creatives and their projects.
WorldFlix®, parent of FanBlaze, is a new publicly traded company with the symbol WRFX. For more information about FanBlaze, visit FanBlaze.net. For additional information about Brad Listermann and WorldFlix distribution services, visit WorldFlix.net.