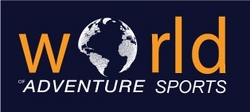 THE EMMY AWARD WINNING WORLD OF ADVENTURE SPORTS SERIES RETURNS TO NBC FOR A 7th SEASON
New York, NY (PRWEB) January 26, 2010
The World of Adventure Sports on NBC announced today that the series has been renewed for 2 more years on the NBC network. Since its inception in 2004 the groundbreaking series has brought action, adventure and endurance sports to network television audiences and has been an Emmy award recipient and multiple time nominee.
In addition to national distribution on NBC and its online and digital channels, the World of Adventure Sports will return for a 4th season as part of the Universal HD programming line-up and in 2010 will also be featured on the popular Universal Sports network which is available to over 60 million homes. Lead series sponsor Red Bull is returning in 2010 with a heightened content presence joining Garmin, Columbia Sportswear, Oakley and Progressive Auto Insurance.
The new season of the World of Adventure Sports will kick off on January 30th with Red Bull Project X, one of the most progressive snowboard sessions in history. In preparation for the 2010 Olympics in Vancouver, Shaun White teamed up with Red Bull to create a private halfpipe nestled in the backcountry of Silverton Mountain, Colorado. It was there that Shaun would create a series of new tricks that would change the sport forever.
The next episode of World of Adventure Sports will air on January 30th, 2010 2-3 p.m. ET.
2010 SCHEDULE FOR THE WORLD OF ADVENTURE SPORTS
January 30 2:00-3:00 p.m. ET
April 25 5:00- 6:00 p.m. ET
May 16 5:00-6:00 p.m. ET
June 5 5:00-6:00 p.m. ET
August 28 1:30-2:30 p.m. ET
October 31 3:00-4:00 p.m. ET
November 14 3:00-4:00 p.m. ET
December 19 3:00-4:00 p.m. ET
About The World of Adventure Sports®
From adrenaline sports to expedition adventures, the Emmy award winning World of Adventure Sports captures the world's greatest events and behind the scenes stories that reveal the passion of those who play to the edge. The World of Adventure Sports is managed and produced by Aura360 and 360 Productions and is owned and managed by Aura360, Global Content Partners and Red Bull in conjunction with NBC Sports Ventures.
World of Adventure Sports airs throughout the year on NBC Sports, Universal HD, Universal Sports and is syndicated internationally.
For more information please visit http://www.worldofadventuresports.com
ABOUT UNIVERSAL SPORTS
Universal Sports, a partnership between NBC Sports and InterMedia Partners, serves as the preeminent multiplatform destination for Olympic-related and lifestyle sports programming available on television and online. Universal Sports, available in more than 57 million homes, is in nine of the top 10 DMAs including New York, Los Angeles, Chicago, Philadelphia, Dallas-Fort Worth, San Francisco, Atlanta, Washington D.C. and Houston, plus Seattle and Denver. Universal Sports identifies itself as the "athletes network" and features sporting events that pay tribute to the endurance, stamina and physical ability a true athlete must evoke.
About NBC Sports
NBC Sports, known for amassing large audiences while presenting the most prestigious properties in sports, represents superior production that elevates sport, broad promotion and mutually-beneficial partnerships.
NBC Sports partners with many of the most powerful brands in sports. NBC Sports has broadcast 16 Super Bowls, tied with CBS for the most Super Bowls broadcast by a single network. As America's Olympic Network, NBC has broadcast more Olympics than any other network and owns the rights to the Olympic Games through 2012. NBC is also home to "NBC Sunday Night Football," the premier primetime NFL game of the week. Other prestigious NBC Sports properties include Notre Dame football, the U.S. Open Championship, The Ryder Cup, Presidents Cup, Kentucky Derby, Preakness Stakes, Wimbledon, French Open and the Stanley Cup Final.
CONTACT:
Lauren St. Clair
Aura360 Ventures
207.699.2360 x. 104
###