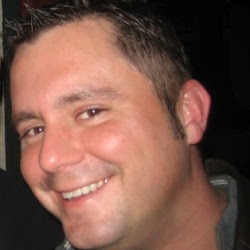 The growth in online marketing has resulted in faster and easier ways to promote products and services better online.
Seattle, Washington (PRWEB) March 07, 2013
Traditional marketing efforts take time and endless hours to complete to receive desired results. The growth in online marketing has resulted in faster and easier ways to promote products and services better online. Brian Hanson, the World's Laziest Marketer, has created a new lifestyle business model to help entrepreneurs and business owners structure a more focused way to build residual online income. More information about his ongoing series can be found online at http://brianhanson.com.
Marketing online has changed since 2007 due to the growth of social media websites. Top search engines like Yahoo, Bing and Google have all made changes to the way that search results are displayed. Many of the efforts that are designed to increase consumer traffic to websites have been changed due to these new policies for marketers.
The BrianHanson.com website was launched earlier this year to provide resources for online marketers and entrepreneurs currently seeking better ways to promote products and services online. This new online resource provides information that is updated on a daily basis from an online marketing and SEO expert.
The tips and strategies that are provided come from real life examples from a business professional who currently owns more than 300 websites online.
Aside from the marketing training information online, a new reviews section was added to Brian's website this year. These reviews are for third party products and services that are designed to simplify marketing online. Each of the reviews that are published are thoroughly written to provide the pros and cons of using these programs for increasing marketing success.
Interested men or women seeking more information can now sign up online for the BrianHanson.com newsletter that is now teaching business and outsourcing strategies online.
About Brian Hanson
Brian Hanson is an SEO specialist and has successfully launched and maintained more than 300 websites online. This marketing professional now provides his insight and expertise to business owners, entrepreneurs and others seeking to make a larger impact online. The income generating strategies that are provided by this professional are constantly updated for quality and desired results. Brian Hanson started his career as a self-taught online marketer who successfully grew his company with sales exceeding 15 million dollars due to applying alternative marketing strategies for promotion.