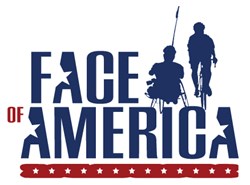 We are proud to once again partner with World T.E.A.M. Sports to honor our returning veterans and their service to our country.
Arlington, VA (PRWEB) March 01, 2013
World T.E.A.M. Sports announced today that the Virginia-based Capital One Bank will serve as the presenting sponsor for the April 26-28 Face of America bicycle ride from the Pentagon to the historic battlefields of Gettysburg, Pennsylvania.
As World T.E.A.M. Sports' most popular event with more than 500 participants, the two day, 110-mile ride brings together disabled military veterans and able- bodied riders, who ride in honor of the sacrifices members of the military made in their service to the country. Held annually since 2006, the ride attracts up to 100 disabled veterans each year, who ride hand cycles, recumbent bicycles and standard bicycles on their two day journey from Arlington, Virginia.
"We appreciate Capital One's significant support over the past two years," said World T.E.A.M. Sports' CEO and President Paul Tyler. "They have played a great role as presenting sponsor. More importantly, their management team has turned out in force to ride in the event and support the soldiers. We welcome them back again this year and thank them for their commitment to the greater cause of veterans' issues."
Welcoming active military, disabled veterans and veterans with civilians, the Face of America is an inclusive ride that allows everyone to ride the same road. For many participants, the highlight is the ride's conclusion in Gettysburg's historic battlefields. Joined by friends, family members and local residents, a celebratory outdoor lunch at the ride's conclusion provides an opportunity to honor disabled veterans and relive the ride.
"The best part of this ride was actually getting to ride with some of those that we are supporting," said one ride participant. "I've done charity rides before, but they felt faceless as it was hard to see what or who was benefiting from the fundraising."
"At Capital One Bank we appreciate the dedication and sacrifice of our military men and women," said Tony Pica, Northern Virginia Market President for Capital One Bank. "We are proud to once again partner with World T.E.A.M. Sports to honor our returning veterans and their service to our country."
Beginning in 2000 as a cross-country bicycle ride, World T.E.A.M. Sports' Face of America ride was redirected in 2002 to a Ground Zero to the Pentagon three-day ride to honor the victims of the September 2001 attacks on America. Over 2,000 riders participated in 2002 and 2003. The 2012 ride was the largest since 2003. For 2013, two new century loop rides beginning and ending in Gettysburg will be added, providing additional challenges for riders.
With the large number of participating disabled riders, 92 percent of those who participated in 2012 indicated satisfaction in the event. Said one rider, "This is the most educational and emotional ride I've ever done."
About Capital One Bank
Capital One Financial Corporation is a financial holding company whose subsidiaries, Capital One, N.A., and Capital One Bank (USA), N. A., had $212.5 billion in deposits and $312.9 billion in total assets outstanding as of December 31, 2012. Headquartered in McLean, Virginia, Capital One offers a broad spectrum of financial products and services to consumers, small businesses and commercial clients through a variety of channels. Capital One, N.A. has more than 900 branch locations primarily in New York, New Jersey, Texas, Louisiana, Maryland, Virginia and the District of Columbia. A Fortune 500 company, Capital One trades on the New York Stock Exchange and is included in the S&P 100 index.
About World T.E.A.M. Sports
World T.E.A.M. Sports is a 501(c)(3) not-for-profit organization chartered in North Carolina and headquartered in Holbrook, New York. For more than twenty years, World T.E.A.M. Sports has organized athletic events for disabled and able bodied citizens – mountain climbing, white water rafting, biking, and more. In all our events – whether mountain climbing, biking, white water rafting or many other sports – we include both disabled and able-bodied participants. Four things always happen at our events: 1) Disabled participants build self-confidence and physical fitness. 2) The disabled provide a role model for other disabled citizens, encouraging them to take up physical activities. 3) The disabled become a moving inspiration to other participants and to spectators when they see that disabled individuals can meet challenges beyond anyone's imagination. 4) The disabled and able-bodied participants learn to work as a team to overcome those challenges. We change lives through sports.