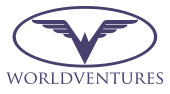 Launching in Iceland demonstrates the importance WorldVentures attributes to the Nordic markets as a part of our global expansion plan, said WorldVentures Co-Founder and Chief Visionary Officer Wayne Nugent
Plano, TX (PRWEB UK) 19 March 2013
WorldVentures, the direct-selling industry's largest seller of vacation club memberships, is proud to announce its expansion into Iceland today. Launching in Iceland extends WorldVentures' international presence to 23 countries, and is a natural progression to the company's expansion in two other prominent Nordic markets, Sweden and Norway.
"Launching in Iceland demonstrates the importance WorldVentures attributes to the Nordic markets as a part of our global expansion plan," said WorldVentures Co-Founder and Chief Visionary Officer Wayne Nugent. "Norway is one of our booming markets, and its tremendous success created demand from local Icelandic entrepreneurs to start their own businesses with WorldVentures. We are proud to welcome these future business owners to our team of global ambassadors, and to give them exclusive and affordable access to some of the most desirable travel destinations and resorts around the world."
WorldVentures' entrance into Iceland provides an opportunity for those interested in building an independent business to sell the company's DreamTrips™ club memberships to those truly passionate about travel. DreamTrips Members enjoy one-of-a-kind, curated group vacation experiences designed and managed by an award-winning online travel agency.
Founded by two direct-selling veterans and visionaries, Wayne Nugent and Mike Azcue, WorldVentures is built on three guiding principles: a foundation of superior travel and vacation products for customers; fair and transparent economic opportunity for its Independent Representatives; and a genuine commitment to community coupled with good corporate citizenship. The company does significant strategic planning prior to launching in a new country, ensuring it has a viable market and is compliant with all local regulations. WorldVentures' current markets include countries in Europe, North America, Asia and Africa.
About WorldVentures:
WorldVentures is a social commerce, peer-to-peer marketing pioneer and the direct-selling industry's largest seller of vacation and experience club memberships. With a network of more than 100,000 Independent Representatives in 23 countries, the company's DreamTrips™ vacation club offers vacationers access to some of the most unique global and local travel and entertainment experiences available anywhere at any price. The privately held company is headquartered in Plano, Texas.