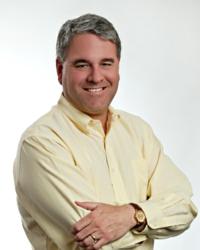 As top performers in the industry improve each year, liquid pipelines and liquid terminals around the world must improve to keep pace.
Dallas, TX (PRWEB) September 25, 2012
Solomon Associates, the leading performance improvement company for the global energy industry, today announced that it has embarked on its Worldwide Liquid Pipeline and Worldwide Liquid Terminal Performance Analyses (Liquid Pipeline and Liquid Terminal Studies) for operating year 2012. The studies provide insight into how companies can increase profitability and asset utilization while driving down costs and maintaining top safety, reliability, and environmental standards.
"As top performers in the industry improve each year, liquid pipelines and liquid terminals around the world must improve to keep pace. Customers now have zero tolerance for downtime and require faster turnaround—all at a lower price than last year," said John Jungman, vice president of pipelines and terminals for Solomon Associates. "With so little margin for error, relying on the old, simple mathematical analysis of the past is no longer enough. That's why Solomon's sophisticated methodology is more valuable than ever."
The Liquid Pipeline and Liquid Terminal Studies give participants the ability to:

Quantify performance improvement opportunities through gap analysis.
Determine competitive position within industry peer groups.
Assess future performance impact of planned capital improvements/modifications.
Demonstrate performance/capability to financial institutions and security analysts.
Build corporate trust through performance improvement activity.
The overarching goal of the Liquid Pipeline and Liquid Terminals Studies is to help companies identify areas to consider when improving operational performance. The gap analysis is just the starting point to providing insight into performance improvement with respect to both cost and personnel.
"Solomon Associates' database includes information from more than 250 liquid pipeline systems and 300 terminal operations worldwide, providing participants unparalleled insight into opportunities for performance improvement," added Jungman.
Companies around the world depend on Solomon's detailed and rigorously validated analysis to assist them in evaluating the status of their facilities in all key performance areas.
The deadline for completing a Subscription Agreement is Oct. 31, 2012. Companies may register for the individual studies separately or together. A cost savings is provided for participating in both.
The study fee includes public seminar participation for one corporate coordinator and two representatives per system. Requests for a private seminar must be submitted as soon as possible.
Interested companies can learn more about the Liquid Pipeline and Liquid Terminals Studies by visiting http://solomononline.com/benchmarking-performance/pipeline/, or by contacting John Jungman by phone at +1.972.739.1723 or by email at John.Jungman(at)SolomonOnline(dot)com.
About Solomon
Based in Dallas, TX USA, Solomon is the world's leading performance improvement company for energy companies seeking to identify and close gaps in operational performance. Combining proven, patented methodologies with objective data analysis, and led by a team of energy consultants with extensive hands-on operational experience, Solomon consistently helps clients with energy-intensive assets achieve greater efficiencies, enhanced reliability, and improved margins. Solomon's energy consulting and benchmarking studies apply to petroleum refineries, chemical plants, pipeline and terminals, gas plants and power plants. Solomon is part of HSB Group, Inc. Learn more about Solomon's energy benchmarking and consulting services at [http://www.SolomonOnline.com.