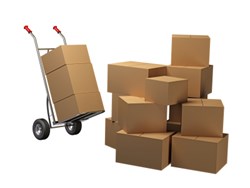 BSL Shipping Services enables shipment of paperwork, goods, commodities, samples, multiple containers, cars or heavy machinery at their exact destinations.
CA, USA (PRWEB) March 24, 2013
Bluesea Shipping Lines proudly pronounced another feather in its cap, worldwide shipping services to Riyadh. Since the 21st century, the Gulf capital of Riyadh has become an important money making business port, to serve a cut-throat competition in the International market among other pioneers of Internal Shipping to gain economic development.
BSL, a world class shipping company, is committed to presenting universal associations while minimizing the environmental impacts. It is all about its workmanship that makes them feel proud of the outstanding capability of its team members who have helped in making customer services to their clients stupendous. Bluesea Shipping Lines is taking care of all the economic and productive overseas shipping requirements of its customers for almost three decades now.
Every project begins with the evaluation of BSL's representatives who gauges the volume of goods/commodities, assess the items based on fragility and only then suggest suitable services. BSL also provides free cost testing & recommendation relating to the needs to determine the best resources well-matched for shipments. Bluesea shipping Lines, because of its decades' old history and uncompromised service in Gulf countries are considered to be the most reliable and the reasonably priced international shipping contributor to Riyadhs shipping scenario.
From goods to cargo, from cars to heavy containers, it is intended to serve customer destination with utmost safety and on-time delivery. BSL's shipping costs are deemed to be the best in this competitive market today and it ensures its clients with the best quality and price services worldwide.
BSL Shipping Services enables shipment of paperwork, goods, commodities, samples, multiple containers, cars or heavy machinery at their exact destinations. BSL has services tailored for all kinds of shipping needs.
However, it is considered to the fastest growing International Shipping Provider on the globe, connecting referral networks where shippers retrieve the best resources for International Shipping of goods and services. Also, BSL has been specializing into hassle-free shipping of cars, containers shipping, house moving services to Riyadh and also guarantees to bring their stowage with extreme care and on-time.
BSL's worldwide express shipping provides the most proficient international package shipping solutions which have now made overseas shipping much easier. Preparing shipping labels, getting shipping rate cards and also scheduling pickups at the desired locations and all other aspects of Shipping are considered reliably by BSL. With the advent of online tools, now customers can make their international shipping experience much more an easier and enjoyable experience when working with BSL.
About BSL:
BSL, a pioneer in the International Market of Shipping Services, was established 34 years back with the aim to not make money alone out of shipping services but to acquire the faith of the clients by facilitating them with the most reliable and affordable Shipping Service Provider worldwide. It visions to bring together Global Shippers Network, to serve from one country to another with the best of results. BSL also provides end to end shipping from US to Riyadh.
LAN Services is an Online Marketing partner of Bluesea Shipping Lines, Inc. The webmasters at LAN Services optimize the websites for their customers effectively to increase the visibility in all the major search engines like Google, Yahoo and Bing. At LAN Services, the team ensures that one's website seen by millions of people worldwide.
Contact Details:
5655 Silver Creek Valley
Road, Suite 436
San Jose, CA 95138
Sales: 1-408-687-4728
Toll-free: 1-877-294-8739
Site: http://lanservices.com