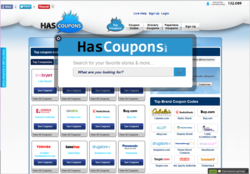 Detroit, MI (PRWEB) November 14, 2012
This new monthly plan is for anyone thinking of upgrading their personal site or starting up a company online. Looking for the most cutting edge high quality Wordpress themes and plug-ins to increase traffic, enhance the navigation a website Wpeden.com has all the tools. With Wpeden.com Eden Club Advantage plan get full access to the largest selection of cutting edge Wordpress themes for the low price of $21 dollars a month.
Wpeden.com is a leading provider of the most advanced Wordpress plug-ins available to increase a person's S.E.O. efforts. With these tools a person will be able to increase traffic to their site exponentially with immediate action. Premium Wordpress plug-ins to make the site stand out from all the basic template sites out there, bring on the crowds and increase profits with the tools available at Wpeden.com.
Best Wordpress Theme
Chronicle – Multipurpose WordPress Theme
Chronicle is a simple and clean but still professional WordPress theme suitable for any business or blog.
Special Features:

Multiple Color schemes
Custom background support
Web-font support
Full detailed typography options
WP Corp – Multipurpose Corporate WordPress Theme
WP Corp is simple and clean but professional looking WordPress Theme suitable for any business or portfolio.
Special Features:

Unlimited color scheme
Custom background support
Web-font support
Full detailed typography options
WP Marketplace plug-in. Start earning even having your own products. Convert your WordPress site into a full featured marketplace.
WP Marketplace Prime Features:

Affiliate Management System
Front-end user profile manager
Front-end user product manager
User fund manager
Product Rating Option
Mostly featured like codecanyon.net
Additional WP Marketplace Prime Theme Features:

Full detailed option of Typography to change fonts and colors of text
Changeable Background where you can use color, color + texture or your own image
Customizable Header
Social sharing widget
Rating option with comments
Short-code for creating tab
Short-code for creating call-to-action buttons
Short-code for highlighted box
Short-code for collapsible box
Short-code for accordion
And many more....
WordPress Pricing Table Plug-in- helps the admin to publish pricing table on page or content of the post of WordPress. WordPress Pricing Table Plug-in is full of features which facilitate to use the option of administration to create pricing- table. Use simple short-code inside the page or content of the post of WordPress to embed pricing table.
Minimax – Page Layout Builder
Mini Max - Layout Builder Plug-in- Is just as easy as dragging-and-dropping. You don't need to run for learning HTML or finding a coder/designer to change a page layout. You can also directly use more than 3000 widgets from wordpress.org to place anywhere in the content of your page.
With the holiday's approaching it will be the best time to take advantage of this new exciting offer the Eden Club Advantage with the great price of $21 per month. No time to waste upgrade the look of any website bring in new customers and increase the earning potential today.