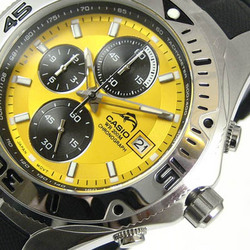 Only the best - only for less
New York (PRWEB) June 15, 2009
During the current financial crisis, consumer preferences shifted from luxury to value. Affordability without compromise on quality or style became a new key factor in wristwatch business and BestAffordableWatches is all about it.
History
In the beginning of 2003 Volodymyr Turyk realized the increasing popularity of online auction site eBay. With his extensive prior experience in wristwatch sales and repair, Volodymyr opened his first account and the business quickly expanded to become one of the largest eBay fashion wristwatch retailers.
With careful product selection and devotion to customer satisfaction, "ny_wristwatch" earned a status of eBay Platinum Power Seller. 99.5% positive feedback showed that they were moving in a right direction.
Recognition of consumer demand for higher quality and reliability led to re-evaluation of Ukras business model. "I felt it was unfair that most of retail stores charge full retail price for watches, even when they receive additional discounts from manufacturers and distributors that could be passed to their customers," said Volodymyr. That's when the decision was made to carry only inexpensive high quality wristwatches that can be sold below retail price.
Products
Most popular timepieces sold on the website are Timex (Timex Ironman Triathlon, Timex Expedition, Timex Perpetual Calendar, Timex Rush, and Timex 1440 Sport), Casio (Casio Tough Solar, Casio Wave Ceptor, and Casio Data Bank), and Victorinox Swiss Army (Cavalier, Maverick, Officer's, Peak, Alliance, Infantry, Summit, and Ground Force). There is also a large selection from Wenger, Seiko, Oakley, Marc Ecko, Croton, and other watch makers. The website is a great source for best sport watches, including chronograph and stop watches as well as inexpensive designer watches.
The company staff constantly looks for latest deals from suppliers and carefully selects products based on quality, style, and value of each specific watch to a potential buyer. Each model is then professionally photographed, tagged with a detailed description, and listed on BestAffordableWatches and eBay. "Only the best - only for less" became not just a company slogan, but the idea behind the existence of its business, which is to provide its customers with best affordable watches that can be found on the market.
The site can be searched by different criteria, with browsing divided by gender as seen here:
Mens Watches by Brand
Womens Watches by Brand
Future Outlook
Best Affordable Watches emphasizes importance of constant search for refining of its business model and its infrastructure. The website will be on a constant quest for perfection. Some planned steps to be taken in nearest future are:
improved design and navigation extending customer base with discount programs and coupons to reward loyal customers with additional discount and wholesale pricing informing and educating consumers with newsletters and a blog adding more popular names, such as Fossil, Festina, Tokyo Flash, and others, to the lineup
Whether Timex, Casio, or others, pleasant to wear, high quality, beautiful watch that matches ones lifestyle can be a great gift for any occasion. And excitement of owning a magnificent timepiece does not have to come make a hole in a customer's pocket.
###