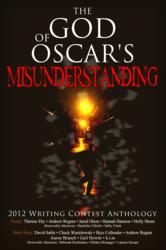 If only Christian want to read our stories, then we fail as an apologetics ministry.
(PRWEB) October 14, 2012
Athanatos Christian Ministries is pleased to announce the winners of their 2012 Christian short story and poetry contests. The fourth annual contest saw some winning entries that can only be described as brutally forthright. Executive Director Anthony Horvath says that sort of 'pushing the envelope' is exactly the kind of thing they want their contests to encourage.
"If only Christian want to read our stories, then we fail as an apologetics ministry," Horvath says. Apologetics refers to the defense of the Christian faith.
More than $2,000 will be distributed to the winners this year. An anthology containing the winning entries will be available sometime in November and will be sent to each and every entrant in the contest. They can also be read online on the 2012 Christian Writing Contest award page. The 2013 contest is presently accepting entries.
Short Story Results:
The Athanatos Christian Ministries C.S. Lewis Award (1st Prize) goes to David Sable of Deep Gap, North Carolina, for his story, "The God of Oscar's Misunderstanding."
The Confident Christianity GK Chesterton Award (2nd Prize) Goes to Chuck Wasielewski of Apalachin, New York, for his story, "Escape from Wrath and Ruin."
ChristianManuscriptSubmission presents the George MacDonald Award (3rd Prize) goes to Skye Collender of Foristell, Missouri, for her story, "Many Sparrows."
The Bard and Book Flannery O'Connor Award (4th Prize) goes to Andrew Bogner of Hutchinson, Kansas, for his story, "Broken Piece of Night."
The Athanatos Online Apologetics Academy JRR Tolkien Award (5th Prize) goes to Aaron Branch of Tulsa, Oklahoma, for his story, "Somewhere in Between."
The Hieropraxis Dorothy Sayer's Award (6th Prize) goes to Gail Howitt of Glendale, Arizona, for her story, "The Narwhal."
Athanatos Christian Ministries presents the Dante Award (7th prize) to k.i.m of Cambria, California, for the story, "entertaining."
Honorable Mentions go to Deborah Rocheleau for her story, "The Diary of Never" (The Graham Greene Award) and Minka Misangyi for her story, "The Fisher King" (The Leo Tolstoy Award) and Lauren Stoops for her story, "The Twilight Song" (The William Shakespeare Award).
Poetry Category Results:
The Hieropraxis Gerard Manley Hopkins Award for 1st Place Goes to Therese Eby of Irving, Texas, for her poem, "Herodias"
The Hieropraxis T.S. Eliot Award for 2nd Place Goes to Andrew Bogner of Hutchinson, Kansas, for his poem, "Like a grade school production of No Exit"
ACM's John Donne Award for 3rd Place Goes to Jared Olson of New Hope, Minnesota, for his poem, "The Butterfly and the Bee"
Runner Ups in the poetry contest are Hannah Harmon of Imperial, Nebraska, for her poem, "Face Behind Bars" (The Francis Thompson Award) and Holly Munn of Kalamazoo, Michigan, for her poem, "Lamentation" (The George Herbert Award).
Honorable Mentions are Danielle Ullrich for her poem, "Purls" (The John Milton Award) and Sally Clark for her poem, "New Tricks" goes to (The Henry Wadsworth Longfellow Award).
Most authors are available for interview and can be reached through the publisher at publicity(at)athanatos(dot)org.
Horvath adds, "This year, we have some bad guys who are really bad and some good guys who have real problems. Tough issues are tackled—and handled roughly, as perhaps sometimes they ought. To put it another way, this year we had a higher percentage of stories and poems that even a non-Christian might enjoy reading… if 'enjoy' is the right word. Some of them won awards in our contest and you may be reading them shortly."