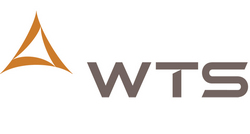 We are launching a new business called Reflexite Energy Solutions, which will produce optical components and films for customers in the solar energy, display, and lighting markets.
Seattle, WA and Denver, CO (PRWEB) November 17, 2009
WTS, Inc., the leader in application hosting, managed disaster recovery planning, and colocation services for Oracle's JD Edwards applications, and their customer Reflexite Corporation have been recognized by Oracle with an "Enable the Eco-Enterprise" award. This award recognizes Oracle customers and partners who rely on Oracle Applications and/or Technology products to support their green business practices and sustainability initiatives to reduce their environmental impact, while improving business efficiencies and reducing costs.
Reflexite's nomination for this award also cited their contributions to improved operational resource utilization by leveraging JD Edwards EnterpriseOne in a hosted environment. Rather than build, house, and operate an ERP data and server center, Reflexite partners with WTS to deliver JD Edwards EnterpriseOne with fewer resources and reduced energy consumption. Also recognized with Reflexite and WTS is Andrews Consulting Group, who installed the JD Edwards software at Reflexite.
"Reflexite is in the midst of a transformation on many fronts," said Dr. Michael Foley, President and CEO of Reflexite. "We are launching a new business called Reflexite Energy Solutions, which will produce optical components and films for customers in the solar energy, display, and lighting markets. Our products will reduce energy consumption, generate clean energy, or make electro-optical systems operate more efficiently. At the same time, we are trying to make our business more efficient and reduce our carbon footprint. JD Edwards EnterpriseOne enables us to generate less paper, reduce waste, and increase operating efficiencies."
Applicants for the Enable the Eco-Enterprise award demonstrated how Oracle products improved the efficiency of their organization by helping them cut out waste, use resources productively, and minimize their carbon footprint. Reflexite illustrated their eco-efficiency by reducing paper usage and manufacturing waste, improving management of fuel consumption for transportation and warehouse operations, and reducing power consumption of their information technology solution by leveraging the energy management and equipment virtualization strategies deployed by WTS.
"Outsourcing with a provider who has a focus on energy efficiency demonstrates a corporate awareness of the conservation issues of the 21st century," states Tom Hughes, President and CEO of WTS. "As an energy conscious outsourcing provider, WTS is taking proactive measures to reduce energy consumption in our daily multi-customer business operations. We demonstrate energy reductions by using more efficient server hardware, virtualization of hardware within the enterprise, and by working with our energy provider to identify other energy saving measures."
The awards were presented at Oracle OpenWorld by Mr. Jeff Henley, Chairman of Oracle. The 15 winning companies were selected by a panel of six judges, which included four Oracle green experts along with influential industry leaders from Business for Social Responsibility (BSR) and National Geographic Education Programs. "The world's leading organizations are embracing environmental initiatives as a central part of their business strategy," said Oracle Chairman, Jeff Henley. "While these initiatives are driven by a diverse range of business objectives, including the desire to protect the environment, reduce costs or produce eco-friendly goods to meet growing consumer demand, the one constant is the central role for Information Technology. This is why Oracle is acknowledging its customers' environmental leadership with the "Enable the Eco-Enterprise" awards as environmental initiatives are not only good for the environment, but ultimately good for business overall."
WTS customers experience greater benefit and value from their JD Edwards investments by leveraging WTS'
expertly managed IT infrastructure and years of experience in applications management--allowing customers to focus on their core business. WTS' leadership position can be attributed to its focus on customer satisfaction and its commitment to delivering advanced technology solutions to companies running Oracle's JD Edwards applications.
WTS is a member of the Oracle PartnerNetwork.
About WTS
WTS, Inc., the leader in application hosting and managed disaster recovery services for Oracle's JD Edwards enterprise software, provides a wide range of services for JD Edwards EnterpriseOne and JD Edwards World customers including Hosting, Disaster Recovery and Business Continuity, Colocation, Managed Services and complementary product support. Our customers benefit from an industry-leading and proven solution that increases efficiency, enables business and technology change, and reduces IT risk. Oracle holds a significant equity interest in WTS. Founded in 1997, WTS is a privately held corporation with headquarters in Seattle, Washington, a regional office on the Oracle campus in Denver, Colorado, and data centers in Tukwila, Washington and Denver, Colorado. Additional information about WTS is available at http://www.wts.com.
About Reflexite Corporation
At Reflexite our business is the Management of Light. Our growth strategy is to combine our core capabilities in optical engineering, microreplication, and polymer processing to create new, differentiated products for global markets. Current and future priority markets are reflective products, display optics, lighting optics, instrumentation optics, and telecom optics. For more information about Reflexite, visit http://www.reflexite.com.
About the Oracle PartnerNetwork
Oracle PartnerNetwork is a global business network of more than 22,000 companies that deliver innovative software solutions based on Oracle software. Through access to Oracle's premier products, education, technical services, marketing and sales support, Oracle PartnerNetwork Specialized provides partners with the resources they need to be successful in today's global economy. Oracle partners are able to offer their customers leading-edge solutions backed by Oracle's position as the world's largest business software company. Partners who are able to demonstrate superior product knowledge, technical expertise and a commitment to doing business with Oracle can apply to qualify for Specializations.
CONTACT:
Ward Quarles
Director, Marketing & Communications
WTS, Inc.
1100 Olive Way, Suite 1100
Seattle, WA 98101
wquarles(at)wts.com
303.996.3410
© 2009 WTS, Inc. All rights reserved. WTS and the WTS logo are trademarks of WTS, Inc. Oracle is a registered trademark of Oracle Corporation and/or its affiliates.
###