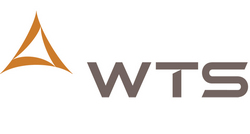 Whether it's the failure of critical hardware or a catastrophic regional disaster, the impact from unplanned downtime is a financial risk most organizations don't have to take
Seattle, WA and Denver, CO (PRWEB) June 2, 2009
WTS, Inc., the leader in application hosting, managed disaster recovery, and colocation services for Oracle's JD Edwards applications, announced their newly expanded Managed Disaster Recovery and Business Continuity service for IBM i customers. These services are available to all organizations who use IBM i for Power solutions and also include support for DB2, Oracle, and SQL databases. WTS's business continuity disaster recovery services are designed to ensure that organizations can recover their critical business systems quickly, with minimal interruption to their organization and operations.
"Whether it's the failure of critical hardware or a catastrophic regional disaster, the impact from unplanned downtime is a financial risk most organizations don't have to take," said Richard Dolewski, Chief Technology Officer of WTS. "The single point of failure of most every IT infrastructure scenario is the underlying fact that companies still hope that in an actual disaster, their staff will be available to travel to their recovery site and execute their recovery. Whether companies have tape backups, vaulting, data replication or high availability based solutions; no matter if it's an internal datacenter, contracted facility, quick-ship program, or any other combination, no staff availability means no recovery."
Business Continuity Management
WTS partners with their customers' IT departments to ensure a timely recovery of their IBM i systems, allowing them to focus on their core business competencies. This solution provides assurance that the customer's systems are being recovered by experts who understand their systems and the critical business needs they serve. As a result of extensive experience performing system recoveries for other companies, WTS provides the highest level of recovery assurance for any IBM customer who requires a System i Disaster Recovery solution.
The WTS managed disaster recovery service will eliminate the costs of duplicating internal systems and will provide solutions for the staffing concerns and geographic risks associated with a regional disaster. This service includes:

Experienced WTS staff to perform the recovery on our customers' behalf.
Scheduled twice annual testing of each customer's recovery scenario.
Stand-by equipment that meets our customers' sizing and configuration requirements.
Lowest iSeries subscription rates in the industry - 10 to 1 versus 150 plus to 1.
No declaration fees in a disaster.
Guaranteed test time within 6 weeks of request.
No site access fees in a disaster for the first 10 days.
Data storage solutions that ensure data availability at the recovery site.
Connectivity options from our customer's location to the recovery site.
Organizations interested in this service from WTS can learn more by attending the webinar titled Is Your System i Recoverable? This webinar will be held on Wednesday June 10, 2009 at 11:30am ET (8:30am PT). More about this webinar from WTS can be found at http://www.wts.com/drwebinar.asp .
Working with a managed recovery services provider to execute a disaster recovery plan can be valuable to any business who has limited funding, scarce capital resources or staffing constraints. A solution from WTS ensures the recovery process is started on time by some of the best System i resources in the industry, ensuring the organization meets its recovery objectives. When a regional disaster occurs, it can be difficult for personnel to commit to executing on a disaster recovery plan. A managed disaster recovery solution from WTS offers a lower total cost solution by reducing incremental capital expenditures for hardware, eliminating employee travel, and ensuring data availability while allowing the customer's staff to concentrate on other corporate requirements or personal needs created by the crisis and associated service interruption.
WTS' Managed Disaster Recovery service is architected to meet the business continuity and compliance requirements of all customers. With this service, WTS will execute the recovery plan for disaster recovery customers, perform twice per year disaster recovery testing, write the recovery plan, and provide an initial assessment of IT infrastructure, backup and recovery policies. WTS delivers these services while their customer's IT department focuses on other corporate responsibilities. This ensures the recovery process is started on time and is capable of meeting up-time requirements including their Recovery Time (RTO) and Recovery Point (RPO) Objectives.
About WTS
WTS, Inc., the leader in application hosting and managed disaster recovery services for Oracle's JD Edwards enterprise software, provides a wide range of services for JD Edwards EnterpriseOne and JD Edwards World customers including Hosting, Disaster Recovery and Business Continuity, Colocation, Managed Services and complementary product support. Our customers benefit from an industry-leading and proven solution that increases efficiency, enables business and technology change, and reduces IT risk. Oracle holds a significant equity interest in WTS. Founded in 1997, WTS is a privately held corporation with headquarters in Seattle, Washington, a regional office on the Oracle campus in Denver, Colorado, and data centers in Tukwila, Washington and Denver, Colorado. Additional information about WTS is available at http://www.wts.com .
About Richard Dolewski
Richard Dolewski is Chief Technology Officer and Vice President of Business Continuity Services for WTS. He and his teams have supported over 18 computer room disaster recovery events and conducted over 200 disaster recovery tests. Richard is responsible for WTS' portfolio of recovery services including Recovery Plan consulting, Disaster Recovery solutions, High Systems Availability, and customized Business Continuity solutions designed for IBM i customers. Richard's newest book titled System i Disaster Recovery Planning is available from MC Press and Amazon.com. Richard was also a featured presenter at COMMON's 2009 Annual Conference and IT Executive Conference in Reno, Nevada from April 26-28, 2009. More about COMMON 2009 can be found at http://www.common.org/conferences/2009/annual/index.html .
About COMMON
COMMON is the world's largest users group of midrange IBM and IBM-compatible technology. The organization comprises more than 4,000 individual and corporate members. They represent more than 22,000 IT professionals involved with the Power Systems (IBM i, AIX, Linux and related solutions). For more information about COMMON, visit http://www.common.org .
CONTACT:
Ward Quarles
Director, Marketing & Communications
WTS, Inc.
1100 Olive Way, Suite 1100
Seattle, WA 98101
303.996.3410
© 2009 WTS, Inc. All rights reserved. WTS and the WTS logo are trademarks of WTS, Inc. Oracle is a registered trademark of Oracle Corporation and/or its affiliates. IBM, System i and i5/OS are trademarks or registered trademarks of International Business Machines Corp.
###