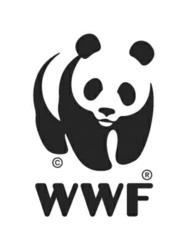 Washington, DC (Vocus/PRWEB) March 16, 2011
World Wildlife Fund (WWF) today announced a new collaboration with Costco Wholesale to assess its source fisheries and further develop the company's wild-caught seafood sourcing strategy. The one-year project began December 1, 2010.
WWF will undertake assessments of ten of Costco's wild-caught species and use that information to help develop sustainable sourcing strategies for the company's seafood purchases that includes Marine Stewardship Council certification. WWF will also work closely with Costco to advise as to how the company and its suppliers can engage in select WWF fishery improvement projects.
ABOUT WORLD WILDLIFE FUND
WWF is the world's leading conservation organization, working in 100 countries for the past 50 years. With the support of almost 5 million members worldwide, WWF is dedicated to delivering science-based solutions to preserve the diversity and abundance of life on Earth, halt the degradation of the environment and combat climate change. Visit http://www.worldwildlife.org to learn more.
ABOUT COSTCO
Costco currently operates 582 warehouses, including 425 in the United States and Puerto Rico, 80 in Canada, 22 in the United Kingdom, seven in Korea, six in Taiwan, nine in Japan, one in Australia and 32 in Mexico. The Company also operates Costco Online, an electronic commerce web site, at http://www.costco.com and at http://www.costco.ca in Canada.
###
Dan Forman, WWF
202-495-4546- office
Dan.Forman@wwfus.org