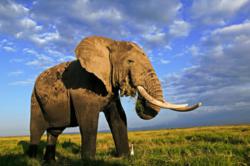 There's a lot that the US government and consumers can do to help stop this illegal trade, which is destroying wild populations of elephants, rhinos and tigers.
Washington, D.C. (PRWEB) July 22, 2012
Widespread lack of enforcement by African and Asian countries is threatening the survival of wild rhinos, tigers and elephants, a new World Wildlife Fund (WWF) report has found.
Wildlife Crime Scorecard: Assessing Compliance with and Enforcement of CITES Commitments for Tigers, Rhinos and Elephants examines how 23 Asian and African countries considered as range, transit, or consumer countries for these species are progressing in implementing their commitments to the United Nations' Convention on International Trade in Endangered Species of Wild Fauna and Flora (CITES).
CITES is the key global treaty governing wildlife trade, and it almost universally prohibits the international commercial trade of elephants, rhinos and tigers and their parts and products.
The WWF analysis comes as poaching and trafficking in rhino, elephant and tigers parts and products is skyrocketing, and before a crucial CITES meeting starting Monday in Geneva, Switzerland, where lawmakers will discuss a range of wildlife trade issues.
The report states that:

Nepal and India get high marks for their progress in implementing their CITES commitments across all three species
Vietnam, Laos, and Mozambique are highlighted for their poor enforcement efforts -- all three countries received two 'red' ratings each
Overall, WWF has found that illegal trade persists in virtually all 23 countries reviewed, but the scorecard seeks to differentiate between countries where it is actively being countered from those where current efforts are entirely inadequate.
While these 23 countries are key to the illegal wildlife trade, the US has a role to play in stemming this crisis, said Leigh Henry, WWF-US wildlife trade expert.
"There's a lot that the US government and consumers can do to help stop this illegal trade, which is destroying wild populations of elephants, rhinos and tigers," Henry said. "But right now, the US government is not putting enough manpower and money behind its wildlife crime enforcement efforts," she said.
She said that there are simply not enough agents or funding to crack down on widespread, illicit operations that sell ivory, tiger skins and other wildlife products, sometimes openly. Even when caught, the penalties are often light – two New York jewelers convicted of selling $2 million of ivory carvings were recently given a $55,000 fine.
Henry added that America's massive population of captive tigers is another example of lax oversight.
"The US government itself is failing to comply with its own CITES commitments by not regulating its captive tiger population. They've allowed those numbers to balloon to the point now where there are more tigers in captivity in the US – more than 5,000 -- than there are in the wild – 3,200."
Lack of regulation of tiger ownership in the U.S. results in inability to track how many tigers are being bred or born each year, how many die (naturally or otherwise), or what happens to tigers or their parts when the animals or their owners die.
And without a comprehensive, federally regulated system in place, tigers in the U.S. can become an easy target for sale on the multimillion dollar international black market for tiger parts and can stimulate demand for tiger products. This further threatens wild populations by putting them at increased risk of poaching.
That demand is seen in places like Vietnam, which received two red scores, for rhinos and tigers, and is identified in the WWF report as the top destination country for rhino horn. The demand has fuelled a poaching crisis in South Africa where a record 448 South African rhinos were killed for their horns in 2011. And already this year South Africa, which itself receives a yellow for rhinos, has lost an additional 262 rhinos. According to the report, many Vietnamese have been arrested or implicated in South Africa for acquiring rhino horns illegally, including Vietnamese diplomats.
"It is time for Vietnam to face the fact that its illegal consumption of rhino horn is driving the widespread poaching of endangered rhinos in Africa, and that it must crack down on the illegal rhino horn trade. Vietnam should review its penalties and immediately curtail retail markets, including Internet advertising for horn," said Elisabeth McLellan, Global Species Program manager at WWF.
Inadequate enforcement of domestic ivory markets in China is also highlighted in the report. China receives a yellow score for elephants indicating a failure by the country to effectively police its legal ivory markets. "The ongoing flow of large volumes of illegal ivory to China suggests that such ivory may be moving into legal ivory trade channels," the report says.
China is urged to dramatically and consistently improve its enforcement controls for ivory and to communicate to Chinese nationals in Africa that anyone caught importing illegal wildlife products into China would be prosecuted, and if convicted, severely penalized.
Tens of thousands of African elephants are being killed by poachers each year for their tusks and China and Thailand are top destinations for illegal African ivory. Thailand receives a red score for its failure to close a legal loophole that makes it easy for retailers to sell ivory from poached African elephants.
Elephant poaching is at crisis levels in Central Africa, where rhinos were likely poached to extinction. Last year witnessed the elephant highest poaching rates across the continent since records began. Early this year hundreds of elephants were killed in a single incident in a Cameroon national park. "Given the escalation of elephant poaching in Africa and the increased levels of organized crime involved in the trade, it is clear that the situation is now critical," the report found.
ABOUT WORLD WILDLIFE FUND
WWF is the world's leading conservation organization, working in 100 countries for nearly half a century. With the support of almost 5 million members worldwide, WWF is dedicated to delivering science-based solutions to preserve the diversity and abundance of life on Earth, halt the degradation of the environment and combat climate change. Visit http://www.worldwildlife.org to learn more.
Contact:
Lee Poston
(202) 299-6442 – mobile
lee(dot)poston(at)wwfus(dot)org