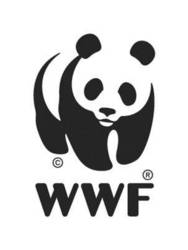 Deforestation is responsible for producing the same amount of CO2 emissions as every plane, train and automobile on the planet
Washington, DC and Dallas, TX (Vocus) October 22, 2009
Kimberly-Clark Corporation, one of the world's largest producers of tissue products, has joined WWF's Global Forest & Trade Network and committed to increase its use of wood fiber from sustainable sources to help protect the world's forests. Protecting the world's forests is critical to addressing climate change as deforestation accounts for nearly 20 percent of global greenhouse gas emissions.
"Deforestation is responsible for producing the same amount of CO2 emissions as every plane, train and automobile on the planet," said WWF President and CEO Carter Roberts. "We commend Kimberly-Clark for continuing to demonstrate leadership and a strong commitment to protecting the world's most important forests by improving their business practices. WWF's work with leading companies like Kimberly-Clark is essential in combating global climate change and protecting the abundant biodiversity in the world's great forests."
"Sustainability is foundational to our business strategy at Kimberly-Clark," said Tom Falk, Chairman and CEO of Kimberly-Clark Corporation. "We continue to focus on our strategy for sustainable growth and know that companies who make better choices for the environment and society will contribute to a healthier planet, and achieve long-term success."
As the world's largest consumer of industrial timber, pulp and paper, the United States market is critical to protecting forests worldwide. WWF will work with Kimberly-Clark to help implement the company's global fiber procurement policy and provide support as it progressively increases the amount of responsibly harvested fiber used in making tissue products. Kimberly-Clark has set a target of buying 40% of its North American tissue fiber from recycled and Forest Stewardship Council (FSC)-certified sources by 2011 and WWF will provide technical assistance and feedback in reaching that goal.
In addition to participating in the GFTN, Kimberly-Clark has also pledged to support WWF's efforts to protect High Conservation Value Forests—forests that are especially significant because of their environmental, socio-economic, biodiversity or landscape values. The company will fund the development of robust tools for identifying, mapping and monitoring these high conservation values in priority regions such as the Indonesian island of Sumatra, home to some of the richest and most biological diverse tropical forests on the planet.
"We believe our relationship with WWF will take our sustainability efforts to a new level," said Suhas Apte, Vice President of Sustainability for Kimberly-Clark. "We look forward to working together to develop new tools to provide more data that will help protect High Conservation Value Forests."
Kimberly-Clark and WWF will also collaborate to support FSC certification for privately-owned small and medium-sized forest management units, resulting in an increase in the area of FSC-certified forests and volume of FSC-certified products worldwide.
About World Wildlife Fund
WWF is the world's largest conservation organization, working in 100 countries for nearly half a century. With the support of almost 5 million members worldwide, WWF is dedicated to delivering science-based solutions to preserve the diversity and abundance of life on Earth, stop the degradation of the environment and combat climate change. Visit http://www.worldwildlife.org to learn more.
About Kimberly-Clark Corporation
Kimberly-Clark Corporation and its well-known brands are an indispensible part of life for people in more than 150 countries. Every day, 1.3 billion people—nearly a quarter of the world's population—trust K-C brands and the solutions they provide to enhance their health, hygiene and well-being. With brands such as Kleenex, Scott, Huggies, Pull-Ups, Kotex and Depend, Kimberly-Clark holds No. 1 or No. 2 share positions in more than 80 countries. Kimberly-Clark had global net sales of $19.4 billion in 2008. Kimberly-Clark employs nearly 53,000 full-time employees, 400 part-time employees and 1,700 people on short-term contracts. To keep up with the latest K-C news and to learn more about the company's 137-year history of innovation, visit http://www.kimberly-clark.com.
Note to Editors:
The Global Forest & Trade Network (GFTN) is WWF's initiative to eliminate illegal logging and drive improvements in forest management while transforming the global marketplace into a force for saving the world's valuable and threatened forests. First established in 1991, the GFTN is the world's longest-running and largest forest and trade program of its kind—assisting hundreds of companies in evaluating their procurement and implementing appropriate action plans to ensure sustainable supply.
By facilitating trade links between companies committed to responsible forestry, the GFTN creates market conditions that help conserve forests while providing economic and social benefits for the businesses and people that depend on them. With combined annual sales of $64 billion, trading by GFTN participants represents 16% of all forest products bought or sold internationally every year. Read more about the GFTN's work on supporting responsible forest management and trade at http://www.worldwildlife.org/naftn.
The Forest Stewardship Council (FSC) is an international, not-for-profit organization established to promote the responsible management of the world's forests. FSC is a certification system that provides internationally recognized standards, trademark assurance and accreditation services to companies, organizations, and communities interested in responsible forestry.
Monica Echeverria, WWF-US
(202) 495-4626
Monica.Echeverria (at) wwfus (dot) org
Kay Jackson, Kimberly-Clark
(817) 658-3004 Kay.Jackson (at) kcc (dot) com
###