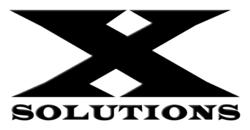 Disaster Recovery and Business Continuity are important areas that are not to be taken lightly.
(PRWEB) August 21, 2012
The Suit, a highly respected online and print magazine, interviewed Joseph Imperato Jr. for their August 2012 issue. The Suit provides in-depth analysis of executives and professionals, delivering insightful observations on important business issues to its readers.
The article describes XSolutions' services especially in the area of IT Disaster Recovery and its use of cloud technology in designing backup plans for clients and comes on the heels of two live presentations by Joe Jr. on Cloud and Risk Management and Business Continuity earlier this year.
"Disaster Recovery and Business Continuity are important areas that are not to be taken lightly," says Joseph Imperato Jr., CEO at XSolutions. "Some studies show that up to 70% of companies without sensible backup plans go out of business shortly after a disaster."
XSolutions helps small to medium size businesses find an IT Backup/Disaster Recovery solution (BDR) that makes sense for them and fits into their budget.
About XSolutions Consulting Services LLC
XSolutions is a full service IT Company located in Rockland County, New York specializing in providing Managed IT Services, Web Design and Custom Software Development. XSolutions has extensive experience in the installation and maintenance of Microsoft products such as MS Server, MS SharePoint, and MS Office products. Through their partnership with Microsoft, XSolutions is able to bring clients the latest in high-value software to help them compete in a constantly changing business environment. XSolutions' range of services include Managed IT Services, Web Design and Hosting, Cloud and Hosted Services, Microsoft SharePoint installations, Backup and Disaster Recovery, Custom Software Development, and general IT Consulting. XSolutions also issues an informative newsletter, The Letter "X", providing feature articles addressing current computing issues. For more information visit http://www.xsolutions.com or call 845-362-9675.