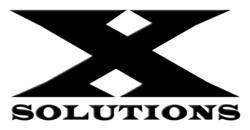 Kaspersky's anti-virus solutions are another layer of protection that we provide to our customers in the never-ending war against cyber criminals.
Pomona, NY (PRWEB) September 26, 2012
Unfortunately, we live in a world where virus attacks are common occurrences. Criminals create malicious code to penetrate individual and company systems with the intention of bringing them down. Therefore, it is essential that everyone protect their computer systems with high-quality and comprehensive anti-virus software. To this end, XSolutions has partnered with Kaspersky Lab and has begun offering their anti- virus solutions to its Managed Services clients.
"We investigated all of the leading anti-virus companies and the packages they offer and settled on Kaspersky as being the one that we feel will protect our client's systems in accordance with our own high-quality standards", says Joseph Imperato Sr., Managing Partner at XSolutions. "This is another layer of protection that we provide to our customers in the never-ending war against cyber criminals".
Kaspersky is a globally recognized leader in the field and was listed by Gartner Inc. as one of 5 global security companies in the "Leaders" portion of the Magic Quadrant for Endpoint Protection Platforms. Kaspersky currently protects over 300 million systems worldwide and has a client base of over 200,000 companies.
About XSolutions Consulting Services LLC
XSolutions is a full service IT Company located in Rockland County, New York specializing in providing Managed IT Services, Web Design and Custom Software Development. XSolutions has extensive experience in the installation and maintenance of Microsoft products such as MS Server, MS Small Business Server, and MS Office products. Through their partnership with Microsoft, XSolutions is able to bring clients the latest in high-value software products to help them compete in a constantly changing business environment. XSolutions' range of services include Managed IT Services, Web Design and Hosting, Cloud and Hosted Services, Microsoft SharePoint installations, Backup and Disaster Recovery, Custom Software Development, and General IT Consulting. XSolutions also issues an informative newsletter, The Letter "X", providing feature articles addressing current computing issues. For more information visit XSolutions website or call 845-362-9675.