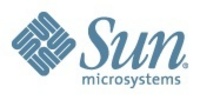 The Network Is The Computer(TM)
SANTA CLARA, Calif. (PRWEB) December 17, 2008
Users of xVM VirtualBox 2.1 software will benefit from significant improvements in graphics and network performance, easier configuration, hardware platform support for the latest processors and additional interoperability. xVM VirtualBox software lets users create "virtual machines" into which they can install their operating system (OS) of choice. As a result, users can access their favorite software using any OS and developers can easily build, test and run cross-platform, multi-tier applications on a single laptop or desktop computer. xVM VirtualBox software is the first major open source hypervisor to support the most popular host OSes, including Windows, Mac OS X, Linux, Solaris(TM) and OpenSolaris(TM).
"With each new update, xVM VirtualBox software is evolving into a must-have tool for developers looking for new ways to develop software," said Jim McHugh, vice president of marketing, Datacenter Software, Sun Microsystems. "With xVM VirtualBox software, developers all around the globe are turning their desktops and laptop computers into testing labs, creating multiple virtual machines, networking them together and deploying them using any OS. The excitement in the developer community has also taken xVM VirtualBox software into IT departments, where we've seen desktop virtualization software being used to solve issues of PC management, software distribution and desktop security."
A key component of Sun's industry-leading desktop-to-datacenter virtualization portfolio, xVM VirtualBox software has been rapidly growing in popularity, surpassing 8 million downloads worldwide, 2.5 million registrations since October 2007 and 25,000 downloads a day. A mere 30 megabyte download, xVM VirtualBox software is incredibly compact and efficient and installs in less than five minutes. Downloads of xVM VirtualBox software are up 120 percent over last quarter and registration rates are up 24 percent over the same period.
xVM VirtualBox 2.1 software features a number of new enhancements, including:
New Accelerated 3D Graphics: Uses the industry standard application programming interface (API) for high-performance graphics, Open Graphics Library (OpenGL), allowing users to flawlessly run applications like Google Earth and CAM-based software that are popular among heavy users of imagery like industrial designers, automotive and robotics engineers, architects, etc. Improved Network Performance: Makes network intensive applications like rich media (video, audio, interactive media, etc.) even faster. In addition, with new bridged networking configurations on Windows and Linux platforms, xVM VirtualBox software makes it easier to deploy server applications in virtual machines, allowing customers to easily deploy Web stacks like LAMP or SAMP. Storage Support: Comes with built-in iSCSI support to connect to storage systems, such as Sun's newly announced Open Storage appliances, the Sun(TM) Storage 7000 family, also known as "Amber Road." This feature enables easier management and sharing of virtual disk images. In addition, xVM VirtualBox 2.1 software offers improved support for:
Mac OS X on Intel® Virtualization Technology (VT-x): Provides better support for Mac OS X as a host OS utilizing hardware-assisted Intel® VT-x for better performance. VMware's and Microsoft's Virtualization Formats: Offers improved support for VMware's virtual machine disk format (VMDK) and Microsoft's virtual hard disk (VHD) file format, allowing for easy transfer of critical business information. Intel® Core™ i7 processor: Enables extremely fast performance on leading-edge hardware with support for the new Intel® Core microarchitecture in the Intel Core i7 processor (codenamed Nehalem). 64-bit guest OS on 32-bit host platforms: Allows users to run powerful 64-bit guest OS on 32-bit host platforms without the need to upgrade the host OS while taking advantage of multi-thread applications on powerful hardware. Air Force Research Laboratory and globull Achieve Better Security with xVM VirtualBox Software
"xVM VirtualBox software allowed us to consolidate multiple, isolated copies of Windows onto one workstation and run them on a single screen at the same time," said Dr. Ryan Durante, DTW Program Manager, Air Force Research Laboratory/RIEB. "In addition, with the introduction of the 3D acceleration capability in the xVM VirtualBox 2.1 software, we can now run our OpenGL applications, delivering a single, powerful and secure user environment."
"xVM VirtualBox software has allowed us to harness virtualization to deliver our new and exciting globull device, a high-security cryptographic processor and hard disk for mobile computing," said Emmanuel Forgues, chief of products, globull. "With a small footprint, rich APIs and a strong security model, the xVM VirtualBox software is the ideal platform for the globull virtual desk, which hosts and secures personal and working environments and can be loaded onto any PC through a USB port. By collaborating with Sun, we've been able to offer our customers the assurance that their strategic data is secure anywhere they go."
Pricing and Availability
xVM VirtualBox software is available free of charge from the VirtualBox.org open source community. Enterprise subscriptions are also available, starting at $30 (USD) per user per year, which includes 24/7 premium support from Sun's technical team. Discounts are available based on volume. To sign up for an enterprise support subscription, visit: http://www.sun.com/software/products/virtualbox/get.jsp.
Sun's Comprehensive Virtualization Products and Services
Sun offers a complete desktop-to-datacenter virtualization product portfolio, which includes both the unified management and virtualization of operating systems, servers, storage, networking, desktops and applications. With proven virtualization service expertise, Sun offers pre-architected virtualization solutions that help customers deploy new services faster, maximize the utilization of system resources and more easily monitor and manage virtualized environments. Sun's end-to-end virtualization technologies help enterprises scale their business while improving efficiency and transforming their IT environment into a dynamic datacenter. For more information on Sun's virtualization technologies and solutions, including the Solaris OS, Solaris(TM) Containers, LDOMs, Sun(TM) xVM Ops Center, Sun(TM) xVM Server, Sun(TM) Virtual Desktop Infrastructure (VDI), Sun StorageTek(TM) Virtual Tape Library, and Ultra SPARC(R) T2, visit http://www.sun.com/virtualization.
About Sun Microsystems, Inc.
Sun Microsystems develops the technologies that power the global marketplace. Guided by a singular vision -- "The Network Is The Computer(TM)" -- Sun drives network participation through shared innovation, community development and open source leadership. Sun can be found in more than 100 countries and on the Web at http://sun.com
Sun, Sun Microsystems, the Sun logo, Java, Solaris, StorageTek, OpenSolaris, xVM VirtualBox and The Network Is The Computer are trademarks or registered trademarks of Sun Microsystems, Inc. or its subsidiaries in the United States and other countries. All SPARC trademarks are used under license and are trademarks or registered trademarks of SPARC International, Inc. in the United States and other countries. Products bearing SPARC trademarks are based upon an architecture developed by Sun Microsystems, Inc. Intel is a trademark or registered trademark of Intel Corporation or its subsidiaries in the United States or other countries.