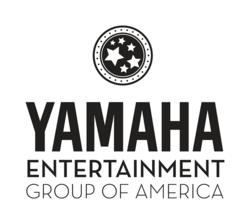 Austin, Texas (PRWEB) March 14, 2013
Yamaha Entertainment Group is proud to bring a few musical favorites to the live music capital of the world with their very own South by Southwest (SXSW) showcase, which will kick off at 8 p.m. on Saturday, March 16 at the VEVO Control Room, located at 304 W. 4th Street in Austin, TX.
Featured performers include The Last Royals, Laura Mvula, LEOGUN, Cave Painting, Syd Arthur, Ranch Ghost, and In the Valley Below. As this is an official festival event, SXSW badge and wristband holders will get priority access, though tickets will also be available for sale at the door. The VEVO Control Room, previously known as Austin's beloved "Ghost Room," will reopen its doors for the Yamaha showcase for both old and new listeners to not only relive the history of past musicians who have seen its stage but to also revel in the new age music and magic that is South by Southwest. Set times are as follows:
8:00 p.m. Ranch Ghost
8:45 p.m. Syd Arthur
9:45 p.m. Cave Painting
10:45 p.m. LEOGUN
11:45 p.m. Laura Mvula
12:30 a.m. The Last Royals
1:15 a.m. In The Valley Below
Among the talented names on the showcase lineup is that of Yamaha Entertainment Group's very own LEOGUN, a three-piece British band surging with a mix of blues, soul and rock and roll. Yamaha's highly anticipated label debut band will make a stop on their current nationwide tour to bring their electric live show to Austin as well as promote their forthcoming album By The Reigns.
In addition to curating this live music showcase, Yamaha Entertainment Group will interact with the 70,000+ anticipated SXSW attendees through giveaways and promotions. Through social media, six brand new pairs of Yamaha HPH-MT220 headphones will be given away. A Yamaha Entertainment Group street team will be perusing the streets of downtown Austin from March 13-16, encouraging attendees to Instagram a picture wearing the headphones with the hashtag #YamahaSXSW for a chance to win a pair. The promotion will end at midnight on March 16th, and winners will be notified the following day. Follow Yamaha Entertainment Group on Twitter (@YamahaEntertain) and Instagram (YamahaEntertainmentGroup) for clues on where to find the street team with the headphones. Also, showcase attendees will be encouraged to check in on Facebook upon arrival to the event to redeem free drink offers to compliment the free nacho bar that will be set up to ease those inevitable hunger pains from the long festival days. http://4wrd.it/ECGFH
South by Southwest has been touted as an innovation hub for creative outlets and technological advances since its debut in 1987. From the award winning HBO series Girls to the ever-popular Twitter feed, this Austin based conference and festival is sure to premier the best of the best for both near and far travelled attendees.
For more information on Yamaha's record label Yamaha Entertainment Group, visit http://www.yamahaentertainmentgroup.com. For more information on LEOGUN, visit http://www.leogunband.com.
About Yamaha Entertainment Group
Yamaha Entertainment Group is a boutique, one-stop shop, record label developed to be the champion of the musician with the backing power of the largest music manufacturer in the world. YEG is branding, promotion, concert production, content development, product placement, tour support, piano logistics and artist relations, all rolled into one. Home to more than 3,600 talented artists, YEG is responsible for the development and advancement of the Yamaha brand name through numerous artist related activities worldwide.