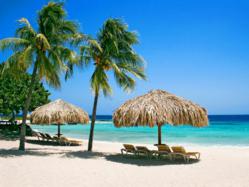 The news is positive for patients who believed time had expired to file a claim for a blood clot injury.
New York, NY (PRWEB) March 20, 2013
The birth control safety advocates at DrugRisk.com are alerting women who have taken the oral contraceptives Yaz or Yasmin of new information on the site showing drug maker Bayer has informed investors that it will continue settling certain new claims over patient blood clots.
"DrugRisk was designed to help those taking prescription drugs learn about the latest warnings, recalls, studies and litigation news. Yaz or Yasmin patients who suffered blood clots often think their rights have expired, but may still be able to get legal help," explains DrugRisk representative Ryan Mayer.
Experts with the British Medical Journal and FDA have alerted patients that birth control pills containing drospirenone, like Yaz and Yasmin, can increase the risk of blood clots, DVT and pulmonary embolism by as much as 74%*.
DrugRisk has also discovered that due to the number of those affected filing a Yaz lawsuit, cases were consolidated to a special federal Multi-District Litigation court in Illinois. The case is known as Yasmin and Yaz (Drospirenone) Marketing, Sales Practices and Products Liability Litigation (MDL No. 2100, Southern District Illinois).
Now, the resource center has obtained Bayer's latest report to investors, which discloses the company has settled around 4,800 claims involving blood clot injuries like deep vein thrombosis (DVT) or pulmonary embolism**. Also, they advise they will continue to evaluate new claims for settlement on a case-by-case basis**.
The news is positive for patients who believed time had expired to file a claim for a blood clot injury.
Anyone affected by a blood clot, DVT, stroke or pulmonary embolism after taking Yaz or Yasmin is urged to contact the DrugRisk Resource Center or speak with a lawyer about their legal options.
Due to the specialized nature of federal MDL drug injury cases, DrugRisk cautions patients that they should seek a lawyer with experience in this litigation, and only recommends lawyers and law firms who have already settled Yaz lawsuits.
For more information on the research, side effects and litigation news related to Yaz and other drugs, or to speak with a Yaz attorney, visit http://www.DrugRisk.com.
*British Medical Journal, October 25, 2011, University of Copenhagen; FDA, October 27, 2011, "Combined Hormonal Contraceptives and the Risk of Cardiovascular Disease Endpoints"
**Bayer 2012 Annual Report, Consolidated Financial Statement, Legal Notes, February 28, 2013