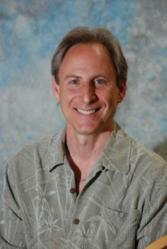 Yoga Nidra has deepened my meditation practice to a level I did not think possible for me – Christianne Valdes
Sacramento, CA (PRWEB) February 05, 2013
Yoga Nidra (Yogic sleep) is an ancient art of healing that combined with the science of Ayurveda, unleashes the potential for physical, mental and spiritual health. During the training program students will receive and teach Yoga nidra sessions. The program is offered March 13-16, 2013 at the Sivananda Yoga Retreat on Paradise Island in the Bahamas and Sept. 25-29, 2013 in Sivananda Yoga Farm in Grass Valley, California.
During the program, students will learn techniques which will allow them to reach new states of conscious awareness with acute perception of both their physical and subtle body. As the students practice these techniques, they will feel the flow of prana move through physical, emotional, and energetic blockages. The end result is the healing of the body and mind and the expansion of consciousness. During this program, students will both experience yoga nidra, and learn how to teach it to others. Upon completion, students will be prepared to offer this service to their community.
The program is offered by Dr. Marc Halpern, director of the California College of Ayurveda. Dr. Marc Halpern D.C., C.A.S., P.K.S., Sivananda yoga teacher, is one of the most respected teachers of Ayurvedic Medicine in the United States. Founder and President of the California College of Ayurveda and co-founder of the National Ayurvedic Medical Association and the California Association of Ayurvedic medicine, Dr. Halpern has been instrumental in bringing Ayurvedic medicine to the West. He is the author of two textbooks, and the recent book, Healing Your Life: Lessons on the Path of Ayurveda, an advisor to Ayurvedic journals in India and the United States and a recipient of the Best Ayurvedic Physician award. Dr. Halpern is one of the few Westerners recognized as an expert in Ayurveda internationally. Dr. Halpern's background as a Chiropractor and Yoga teacher and his post-graduate certification in holistic medicine have given him a broad and unique understanding of the path of Self-healing.
Established in 1995, the California College of Ayurveda is the longest running, State-approved collegei offering professional training programs for the study of Ayurvedic Medicine in the West. CCA offers a comprehensive curriculum, with three levels of programs leading to certification as a Clinical Ayurvedic Specialist (C.A.S.). The Ayurveda school offers a variety of shorter length workshops and seminars, and trains students to become the healers of the future, Ayurvedic practitioners dedicated to understanding the whole person – physically, emotionally, spiritually. Ayurveda programs are offered in English throughout the United States, Canada and Europe, and in Spanish for Latin America and Spain. For more information please call +1 530 478 9100