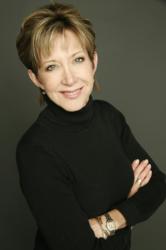 "Potential employers are reading your posts."
Houston, TX (PRWEB) March 05, 2013
More and more employers are using social media to learn how job candidates conduct themselves outside of a professional setting. YourDailySuccessTip.com creator and Chief Tipster Dayna Steele says the time to clean up your social media sites is long before the interviews begin.
"Potential employers are not just looking for incriminating pictures, they are also reading your posts," says Steele, author of 101 Ways to Rock Your World: Everyday Activities for Success Every Day. "Foul language not only brands you in a negative way but may cost you your dream job."
Steele recommends going back for months and cleaning up all social media accounts. That means deleting posts and not replying on privacy settings. Create a positive brand and keep it that way.
"That snarky comment  could cost you more than just a potential job,"  wrote one Steeleworker who shared this daily success tip. "It could cost you clients and business deals."
Dayna Steele is the creator of YourDailySuccessTip.com, a morning motivational email enjoyed by thousands around the world. The daily email and audio clip are free to media for use and duplication. YourDailySuccessTip.com was inspired by the viral success of Dayna's FastCompany blog post, 5 Things To Do Every Day For Success. Follow her on Twitter @daynasteele.