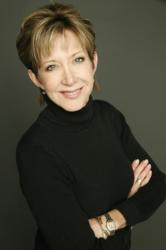 Either evolve with Facebook or leave.
Houston, TX (PRWEB) March 19, 2013
YourDailySuccessTip.com creator and Chief Tipster Dayna Steele caused a commotion this week defending Facebook's right as a business to change without getting the public's permission or approval.
"Before everyone starts demanding that we throw Mark Zuckerberg to the wolves remember that Facebook is a business that you use for free," points out Steele, a social media expert. "Facebook will find ways to improve the service to ultimately make money. Evolve with it or leave."
Steele's following quickly took sides to the controversy with over five thousand responding to the comments. While most supported Facebook's rights, others took a side against the popular social media site.
"There's no reason to be thankful it's free," wrote one of Steele's Facebook followers. "Facebook uses those numbers to advertise so it's a very profitable business. It's part of their business plan."
Steele advises people to take the time to learn the new system and read what others are saying about it. Make an informed decision to stay or leave instead of a "knee jerk" reaction to an announcement.
Dayna Steele is the creator of YourDailySuccessTip.com, a morning motivational email enjoyed by thousands around the world. The daily email and audio clip are free to media for use and duplication. YourDailySuccessTip.com was inspired by the viral success of Dayna's FastCompany blog post, 5 Things To Do Every Day For Success. http://www.fastcompany.com/1733248/5-things-do-every-day-success. Follow her on Twitter @daynasteele.