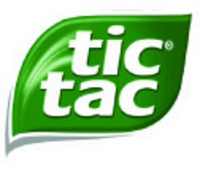 everyone in the office is singing.
Somerset, NJ (PRWEB) August 21, 2008
The Tic Tac® Brand has named Michael Beaudoin of Billerica, MA the $10,000 Grand Prize winner of its "Share Your Tic Tac® Moments" video contest. Mike entered a video featuring his parents' cat Pepe', which proved a hit among judges and online voters. His video, "Tic Tac®Cat", was one of 16 semi-finalists.
The Grand Prize winner, who favors Orange flavored Tic Tac® mints, also named retail giant Target as his favorite place to buy Tic Tac® mints. As a result, Target Corporation will receive a $10,000 donation for St. Jude Children's Research Hospital. Since 1946, Target has contributed 5% of it's annual income to support education, the arts and social services in local communities. Other contest finalists will receive a $1,500 Best Buy® gift card, a year's supply of movie passes, and a year's supply of Tic Tac® Mints.
According to William Colvard of Veux Marketing that created and implemented the promotion, response to the contest was "awesome" as demonstrated by the diverse mix of entries. "Clearly, Tic Tac® consumers are some very innovative people judging by their videos," said Colvard. "It has been fascinating to see Tic Tac® mints inspire such originality and creativity."
Michael Beaudoin, a personnel recruiter with interest in purchasing a home, said he created the winning video after considering and dismissing several ideas. The witty but wacky video depicts him racing the cat through the house to get a Tic Tac® mint. "I thought about it for a long time and asked other people about my ideas but nothing worked. Then, while I was visiting my parents in Maine, I woke up at 6 a.m. hearing bells jingling on the cat's collar. I'm not a morning person but I kept hearing the bells and a beat started coming to me. The idea just hit me." A former audio engineering student, Mike composed a song for the video which he says "everyone in the office is singing." Contest videos can be viewed at http://www.Mintertainment.com.
The nationwide search for America's favorite Tic Tac® Moment picked up some star power along the way as well. Visitors to the Mintertainment website were treated to video clips from the MTV Movie Awards and the "Deal or No Deal" Celebrity Golf Tournament in Hollywood. The celebrity Tic Tac® Moments, said Colvard, were not entered in the competition. Among them: 'Deal or No Deal' host Howie Mandel and models Patricia, Tameka, Anya, Pilar, Marisa, and Leyla, John Salley (NBA Champion, 'The Best Damn Sports Show Period'), Danny Noriega ('American Idol'), Beverly Mitchell ('7th Heaven'), Mia Michaels and Brian Friedman ('So You Think You Think You Can Dance'), Omarosa ('The Apprentice'), and Jodie Sweetin ('Full House').
###