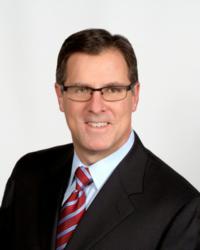 Scott is a perfect fit to guide the organization as we seek to better serve our members around the world.
Dallas, TX (Vocus/PRWEB) February 18, 2011
Young Presidents' Organization (YPO) announced today the appointment of Scott Mordell, a member of the YPO Chicago Chapter, as its chief executive officer, effective 1 March.
A YPO member since 1995 and a former chair of its Chicago Chapter, Mordell brings to YPO more than 20 years of CEO-level experience in organizational management, strategy development and implementation, global commerce and public policy. For the past 19 years, he has worked with the Duchossois Group, leading six different business segments within the privately owned family portfolio headquartered in Elmhurst, Illinois. He has worked for a broad array of companies, including The Chamberlain Group, Arlington Park, HeathCo, Deloitte and KPMG. He earned his MBA in marketing and finance from the Kellogg School at Northwestern University and his accounting degree from Michigan State University.
"The board of directors and CEO search committee were especially impressed with Scott's experience in developing and implementing strategic vision, his proven ability to navigate complex situations, and his strong leadership and communication skills," said Jill Belconis, YPO International Chairman for 2010-2011. "He is a perfect fit to guide the organization as we seek to better serve our members around the world."
"The international peer network of YPO is growing in importance as the world becomes more integrated and the pace of change increases," Mordell said. "I have experienced the incredible impact that YPO can have, and am honored to play a role in helping our members become better leaders and people."
About YPO
YPO (Young Presidents' Organization) is a not-for-profit, global network of young chief executives connected around the shared mission of becoming Better Leaders Through Education and Idea Exchange.TM Founded in 1950, YPO today provides 18,000 peers and their families in more than 100 countries with access to unique experiences, world-class resources, alliances with top learning institutions, and specialized Networks that help them enhance their business, community and personal leadership. Altogether, YPO member-run companies employ more than 15 million people around the world and generate $5.4 trillion in annual revenues. For more information, visit http://www.ypo.org. Also see us on Facebook and follow us on Twitter.
Contact: Michèle Foster, mfoster(at)ypo(dot)org
# # #