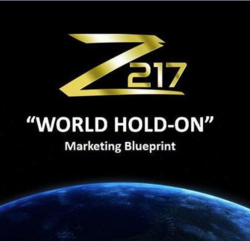 Anyone with personal determination, the right mindset, a proven system and training and a marketing budget can become a millionaire with
Z 217
London UK (PRWEB) November 03, 2012
Chris and Susan Beesley announce the launch of Z 217 with the intention of creating 30 cash millionaire "make money online" entrepreneurs in 2013 using the Empower Network platform, the Ten Ten Formula training and the marketing expertise of Darren Little and Raven Starre.
Chris and Susan are the Founders of the Ten Ten Formula which shows any home based business owner how to achieve a realistic $2-4K monthly income using the incredible products that the Empower Network provides. They show that with the right mentoring, training and coaching anyone can make money online. They have themselves achieved in excess of $5K monthly income within just 6 weeks of joining Empower Network and launching the Ten Ten Formula and have gone on to make over $50K in just 5 months.
Chris and Susan say that the real recognition goes out to David Sharpe and David Wood for designing such a great program - Empower Network - that can benefit both novice and advanced marketers. With online training products that are incredibly effective and 100% commission, they say that it's one of the best programs they have ever seen online. The Ten Ten Formula training just makes it even better.
Joining forces with millionaire marketers Darren Little and Raven Starre they are taking their expertise in training and mentoring to the next level with the launch of Z 217.
Z 217 is a unique marketing program leveraging the Empower Network training products and the 25 years MLM and internet marketing experience of Darren Little and Raven Starre as well as the Ten Ten Formula online marketing training skills of Chris and Susan Beesley.
To qualify for membership, a Z 217 Program entrepreneur will be required to have joined an existing member in Empower Network and purchased all of the training products - Basic Blogging Platform, Inner Circle Training, Costa Rica Intensive, $15K Formula and the Masters Retreat Course. Their initial contribution to the marketing co-op of Z 217 is $5K with a monthly contribution thereafter to participate in the marketing co-op.
Each marketing campaign of Z 217 is highly targeted with the very first campaign of Z 217 rolling out in November (sold out) with a spend of $150K - a size of budget that allows advertising in places that would otherwise be probibitive to individuals. Z 217 are advertising in Entrepreneur Magazine, Home Business Connection, Home Business Advertiser, a national campaign in 18 major cities on Craigslist as well as Facebook PPC and Google Adwords .... and that is just for starters.
Z 217 is a platform for serious entrepreneurs who need access to the marketing resources that would otherwise not be available to them plus a system to manage their leads - all in one place. The truth of the matter is that most online businesses are doomed to failure due to lack of marketing and advertising knowledge and resources, leads and sales and a marketing budget.
Chris and Susan Beesley have dedicated themselves to self improvement and learning the skills of online marketing and now with their experience and over 25 years of working with small business owners they are well placed to share their skills with the Z 217 team and show its members to make money online as internet entrepreneurs.
The powerful combination of the best online program around - Empower Network - currently ranked at 493 global and 204 USA on Alexa - plus the marketing expertise of the industry's best is predicted to create 30 cash millionaires in 2013 and contribute a million dollars to the 'zillionaire' Z 217 team charity.
For more information on Z 217 and Empower Network
Contact: Chris and Susan Beesley
Phone: 0044 7802 85755 (Chris)
Phone: 0044 7850 585400 (Susan)
Email: info[at]chrisandsusanbeesley[dot]com
About Chris and Susan Beesley
Chris and Susan Beesley are interenet entrepreneurs, mentors and speakers with 25 years experience as accountants working in business development with small business owners. The last 3 years they have been coaching online entrepreneurs and have set up their own coaching program - The Ten Ten Formula which leverages the Empower Network platform. They are also the Founder Leaders of The Six Figure Mentors an online coaching and education program.