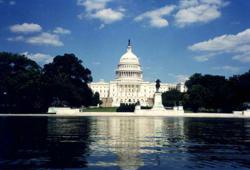 Alpharetta, GA (PRWEB) March 13, 2013
ZCorum, a leading provider of managed broadband services and diagnostics, will be exhibiting today at the 2013 ACA 20th Anniversary Summit. ZCorum will be demonstrating their TruVizion and TechVizion diagnostic tools in booth # 24. Visitors to the booth can also receive information about ZCorum's managed provisioning services and end-user technical support.
"The ACA Summit is always a great show for us. We're especially looking forward to demonstrating updates that make our diagnostics tools better than ever," said Arthur Skinner, Vice President of Worldwide Sales at ZCorum. "We're committed to continuous improvement on all our products in order to keep our customers competitive in the markets they serve, and these recent enhancements do just that."
According to Skinner, visitors will be able try out TechVizion on a tablet set up in the ZCorum booth. TechVizion is ZCorum's mobile diagnostics app, and is compatible with Apple and Android devices, as well as the Kindle Fire and BlackBerry Playbook. "These new updates to TruVizion and TechVizion make these tools even more desirable to service providers looking ways to reduce costs and improve operational efficiency."
About ZCorum
ZCorum is a premier provider of broadband Internet and communication solutions to telcos, cable companies, utilities, and municipalities, assisting in all facets of broadband implementation, integration, engineering and consulting, network monitoring and diagnostics. ZCorum also offers wholesale, private-labeled Internet services, including data and VoIP provisioning, email, Web hosting, and 24x7 support for end-users, enabling service providers to compete effectively in their local rural and suburban markets. ZCorum is headquartered in Alpharetta, GA. For more information, please visit http://www.ZCorum.com.