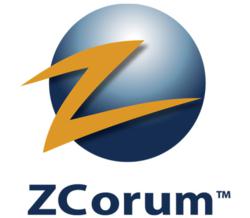 "Henk serves as our local hands on the seen as we expand into Europe," Skinner continued. "His unique background in cable operations and services are well suited to help ZCorum expand and support the European market."
Alpharetta, GA (PRWEB) March 20, 2013
ZCorum, a leading provider of managed broadband services and diagnostics, announced they are moving forward with their business expansion in Europe with the appointment of Henk Boers as European Business Development and Account Manager. Henk will be posted abroad and conduct business for ZCorum across the entire European market. Coming from a cable operations background, Boers will be uniquely primed to understand the challenges that European cable providers are faced with today.
"We are very excited to be expanding our international presence, "said Julie Compann, President and CEO of ZCorum. "We're looking forward to furthering our already successful relationships abroad."
European providers have been embracing TruVizion, TechVizion and Provisioning in ZCorum's product lineup for managed broadband services. TruVizion, ZCorum's award winning web-based diagnostics application provides broadband diagnostics to enable cable and telco operators to monitor and troubleshoot their networks. TruVizion's companion mobile application, TechVizion, takes data collected by TruVizion and presents it in a true mobile application suitable for devices such as smartphones and tablets. ZCorum's Advanced Provisioning is a hosted solution that is fully managed, monitored and supported.
"We are seeing a very high interest level in Hosted TruVizion, TechVizion and Provisioning and are very excited to have this opportunity to service the European Broadband Providers," says Arthur Skinner VP of Business Development and Worldwide Sales at ZCorum. "Henk serves as our local hands on the seen as we expand into Europe," Skinner continued. "His unique background in cable operations and services are well suited to help ZCorum expand and support the European market."
About ZCorum
ZCorum provides broadband Internet and communication solutions to telcos, cable companies, utilities, and municipalities, assisting in all facets of broadband implementation, integration, engineering and consulting, network monitoring and diagnostics. ZCorum also offers wholesale, private-labeled Internet services, including data and VoIP provisioning, email, Web hosting, and 24x7 support for end-users, enabling service providers to compete effectively in their local rural and suburban markets. ZCorum is headquartered in Alpharetta, GA. For more information, please visit http://www.ZCorum.com.