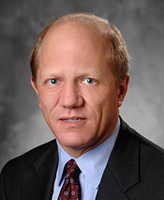 Medical device recalls are unlike any other product recall. This isn't like throwing away a bottle of pain relievers. This is something that may require surgery and those that are adversely affected deserve compensation.
St. Louis (Vocus/PRWEB) March 25, 2011
Even though both Onder, Shelton, O'Leary & Peterson and Langdon & Emison are experienced at handling product recalls and defective products lawsuits, the number of people seeking information on the Zimmer NexGen knee recall has been far larger than the law firms anticipated.
According to the FDA recall, Zimmer, Inc., an artificial joint replacement systems manufacturer, first announced the recall of NexGen MIS Tibial knee replacement system components this past fall after concluding that the component could cause some knee replacement systems to loosen, and in some of those cases require a revision surgery. The recall has led to the filing of numerous Zimmer NexGen knee lawsuits and articles appearing in major media and medical publications regarding allegations of problems with NexGen knee replacement systems that were not part of the recall.
The web site http://www.ZimmerNexGenKneeRecallLawsuits.com offers information about the NexGen MIS tibial knee replacement system component recall as well as summarizing what prominent publications and medical journals have reported regarding the allegations by some orthopedic surgeons of higher than usual failure rates in select Zimmer NexGen Knee Replacement Systems.
About The Law Firms
Onder, Shelton, O'Leary & Peterson, LLC is a St. Louis based personal injury law firm handling serious injury and death claims across the country. Its mission is the pursuit of justice, no matter how complex the case or strenuous the effort. Onder, Shelton, O'Leary & Peterson have represented clients throughout the United States, and other firms throughout the nation often seek its experience and expertise on complex litigation. It is a recognized leader in products liability cases such as window blind cord strangulation and pharmaceutical litigation.
Langdon & Emison is a Kansas City-based personal injury law firm having handled numerous defective products cases that resulted in serious injury. The trial lawyers at Langdon & Emison have extensive experience, including serving on national Plaintiffs' Steering Committees and being appointed liaison counsel in complex product defect and pharmaceutical cases. Their attorneys are familiar with the specialized state, federal and multi-district procedures for required in pharmaceutical cases.
The law firms are offering a free review of claims of Zimmer NexGen knee problems and are handling all Zimmer NexGen knee lawsuits on a contingency basis, meaning there are no legal fees unless their clients receive compensation for their case.
###