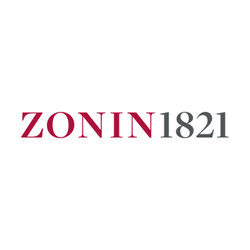 Italian family winery Zonin USA has launched the Renaissance Rosé IGT in the US market, bolstering the portfolio produced at their historic Tuscan estate Rocca di Montemassi.
MIAMI (PRWEB) August 22, 2018
Rocca di Montemassi, the historic Tuscan winery owned by the Zonin Family, has recently launched Renaissance Rosé IGT in the US market. The brand-new wine celebrates the rebirth of the rosé category by paying homage to Tuscany, where the Renaissance began and where culture, food and wine have thrived for centuries.
The sophisticated and aromatic wine is a carefully crafted blend of Sangiovese and Syrah that captures the essence of Tuscany through its fresh and seductive profile. Renaissance Rosé IGT which retails for $16.99, launched across five (5) major markets this summer. Since its release, it has been extremely well received by consumers and critics alike, making great strides in the 15 markets where it is now available.
The wine is a passion project for Francesco Zonin, Executive Vice President of ZONIN1821:
"Four countries produce more than 75% of the world's rosé and Italy is responsible for about 10% of total production, with very limited quantities being exported to the U.S. We saw an opportunity to showcase an exceptional but approachable rosé, grown and bottled in Tuscany's historic Maremma region".
With total production at 10,000 cases, Renaissance Rosé is competitively priced with some of the market leaders and is presented in elegant packaging that stands out on any shelf or table.
The new rosé joins Rocca di Montemassi's diverse portfolio of highly awarded premium wines, like the popular Calasole Vermentino and full-bodied Sangiovese, Le Focaie.
For more information, images and a sample of the wine, please contact Stefan Sigurdsson (ssigurdsson@colangelopr.com) or Jelena Meisel (jelena.meisel@zoninusa.com).
About Zonin USA, Inc.:
Zonin USA, Inc. is wholly owned by Casa Vinicola Zonin S.p.A. in Italy; a company of seven generations of winemakers with nine estates located in the seven of the most prestigious wine growing areas in Italy. The wineries of Zonin USA include Castello Di Albola in Chianti Classico, Rocca di Montemassi in Maremma, Principi di Butera in Sicily, Ca'Bolani in Friuli, Castello del Poggio in Piemonte, Il Bosco in Lombardia, Podere Il Giangio in the Veneto, Abbazia Monte Oliveto in Tuscany and Masseria Altemura in Puglia. Along with a strategic partnership in Argentina and Chile, Zonin USA's portfolio is distributed in all 50 states and more than 120 countries around the world. For more information, please visit http://www.zoninusa.com