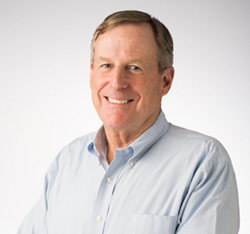 We're excited for the opportunity to share with the audiology community the care and use practices that will help their patients have an even better hearing experience with ZPower batteries
CAMARILLO, Calif. (PRWEB) July 19, 2018
ZPower, the world's only developer of rechargeable, silver-zinc microbatteries, is pleased to announce its participation in the Florida Academy of Audiology Convention, August 1–4, 2018, at the Wyndham Grand Orlando Resort. This year's conference, designed around the theme "Go for the Gold – Setting the Standard," will feature a Hot Topics in Audiology general session, which will be moderated by ZPower's Vice President of Business Development, Barry Freeman, Ph.D.
Freeman will also participate in this session, lending his expertise on the topic: "Battery Life: Counseling Patients about the Power Consumption of Wireless Streaming Hearing Aids." As wireless streaming becomes the norm, learning how to manage power will become ever more important for patients seeking to get the most out of their rechargeable batteries. Freeman will share insights and tips on battery best practices that audiologists and hearing care professionals can then take back to their customers.
"We're excited for the opportunity to share with the audiology community the care and use practices that will help their patients have an even better hearing experience with ZPower batteries," said Freeman. "Hearing aids have made tremendous strides in technology over the past several years, and there is a learning curve to implementation. We want to be sure all ZPower customers have the knowledge and tools they need to use their wireless rechargeable hearing aids to their utmost capabilities."
Be sure to follow @ZPower_Battery on Twitter for ongoing convention news and updates. For more information about ZPower rechargeable hearing aid batteries, visit http://www.zpowerhearing.com.
About ZPower, LLC: ZPower is a leader in the development of rechargeable, silver-zinc batteries for miniature battery applications. Its headquarters and manufacturing facility are in Camarillo, Calif. The company provides a total solution for hearing instrument manufacturers, including advanced silver-zinc battery technology and charger design support. The ZPower solution simplifies new product development and speeds time to market. For end users, ZPower batteries deliver unmatched performance, improve user experience and are better for the environment. ZPower is ISO 13485:2016 and ISO 9001:2008 certified, and its facility and devices are registered with the FDA. For more information, visit [ https://www.zpowerbattery.com.