What's New?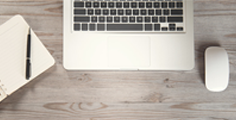 How to Write a Company Boilerplate
A company boilerplate is a standard description of your business that can be used on each online press release that you publish. Here are some tips to make sure yours is clear and effective.
9 Ways to Make Your Press Releases Stand Out
There are four public relations professionals for every journalist, so how can you make your pitches stand out? Get your releases the attention each deserves.
How To Improve Your ROI With Online News Releases
If you're tired of exhausting your marketing dollars on expensive campaigns that don't bring customers or positive ROI results, watch this webinar to learn ways you can use your news to successfully build your online presence, drive traffic to your website and improve search engine rankings.
About PRWeb
Get Big Publicity with a PRWeb Press Release
A PRWeb press release can help your business or organization get reach and publicity on the web across search engines, blogs and websites in just a few simple steps.