What's New?
3 Don'ts When Writing A Press Release
When creating a press release there are loads of Do's– keep it brief, proofread for errors, provide newsworthy information, etc. Just as you follow the Do's, it's equally important to know the Don'ts.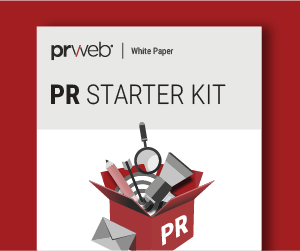 PR Starter Kit
PRWeb's "PR Starter Kit" puts you on the right track with a strong foundation so you'll be able to tackle everything from writing press releases to pitching to measurement.
Creating a Killer Publicity Strategy with Online News Releases
Want to make journalists put down their coffee cups and actually read your news release? Build a publicity strategy that not only gets you noticed, but positions your business as the premiere "go to" entity in your industry.
About PRWeb
Get Big Publicity with a PRWeb Press Release
A PRWeb press release can help your business or organization get reach and publicity on the web across search engines, blogs and websites in just a few simple steps.