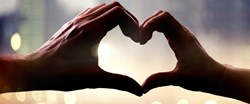 "Though over a year has passed since the horrific storm, the devastation is still very fresh in the minds of New York residents...
New York, New York (PRWEB) February 11, 2014
Though more than a year has passed since the horrific superstorm, the devastation is still very fresh in the minds of many New York residents and small businesses, who suffered severe losses as a result.
In partnership with The International Arts Coalition, Writings of the Goddess is asking industry professionals, entertainers and fashion moguls to open their hearts and wallets in remembrance of Superstorm Sandy. Thirty percent of ticket and raffle sales go directly to The American Red Cross which will help in funding disaster relief efforts in the future, while the toys donated will bring smiles to the deserving faces of the children housed in a local center run by ACS.
The #HeartsforSandy charity gala is a fundraiser for the American Red Cross, toy drive for ACS and fashion show taking place on the heels of NYFW, on 2/13 at The Ball Room, located at 4 West 43 Street in New York City. VIP guests and media are invited to indulge in cocktails, delectable bites and tasty sweets provided by Trust in Us Catering and Cupcakes by Brenda starting at 6 pm. Their goodies will also be sold throughout the course of the evening for guests who opted for 7pm admission.
The fashion show portion of the event is apropos, as NYFW ends on February 13th and for the first time ever, accessory designers Vedazzling Accessories and Karen Grace Designs will showcase their Fall/Winter 2014 handbag and jewelry collections. Their pieces will be available for purchase at the show, just in time for Valentine's Day gifting. Hair styling will be provided by hair moguls Terrance Brown and Hairtastique owner, Ciara Smith, while the fresh faced looks will be applied by Sweet Dreams make-up artistry. Celebrity fashion designer Monique Leshman will style Writings of the Goddess owner, Qiana Williams, so she dazzles on the red carpet.
During the event, Like a Celebrity will provide support services including social media management as guest are encouraged to tweet, facebook and upload instagram pics using the hashtag #HeartsforSandy.
Guests will eat, drink and groove to the sounds of songstress Harmony, singing/tap-dancing sensation, six time Apollo winner Cartier Conway, and grammy nominated hip hop artist and producer Mikey Jay, while mixing and mingling with Fashion in the Fast Lane cast, Yvonne Forbes, Sonjja Baram, and Delvon Johnson. Artist Michael Olivarri has generously donated hand drawn coloring books for the toy drive and will offer his unique and creative artwork for purchase, while he applies henna tattoos for guests throughout the evening.
The event is sure to be a fun-filled evening complete with powerful networking, celebrity sightings, great food, raffle prizes, shopping and live entertainment.
Guests are encouraged to purchase tickets in advance: http://www.heartsforsandy.eventbrite.com and may use promo code MYHEARTISOPEN to save half off tickets through the 2/13.
About Like A Celebrity, LLC
Like A Celebrity is a boutique USA based full service virtual and personal assistant agency serving entrepreneurs and small businesses since 2008. The company offers affordable access to round-the-clock virtual assistants and personal assistants on an as-needed basis allowing clients to get more done, make more money, and have more fun.