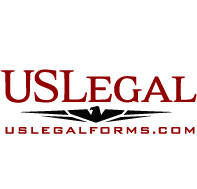 Being well prepared legally signals a couple who has taken time to plan for emergencies, for unexpected life events, and for a more secure future.
Jackson, MS (PRWEB) April 11, 2017
Spring is a time for new beginnings and for many couples that means getting married. Most people think about dresses, cakes, and rings when planning their big day, but tying the knot also involves major legal obligations.
USLegal CEO Frank D. Edens says the legal recognition of two people as partners begins with a contract in the form of a marriage license.
"These licenses are governed by state and local laws, which vary by jurisdiction. The most common requirements include minimum age, identification, and waiting periods. Couples should review local laws for the specific requirements in their area."
Edens says newlyweds should consider preparing essential legal documents when starting a new life together.
"It would be good for those getting married to complete mutual wills, living wills, and power of attorney forms. Being well prepared legally signals a couple who has taken time to plan for emergencies, for unexpected life events, and for a more secure future."
To make the process of preparing legal forms easier, USLegalForms.com offers an Essential Legal Documents for Newlyweds package. This package contains state-specific legal forms including Will, Advanced Health Care Directive, and General Power of Attorney forms, an estate planning questionnaire, a Financial Statement for a married couple, and other planning documents. The package is available for Instant Download for $39.95 by clicking here.
"We provide legal forms that individuals can prepare themselves. At the same time, we also recommend that couples have legal forms reviewed by an attorney in their local area to make sure they are completed in compliance with state requirements," said Edens.
Changing a last name after marriage is another common legal need for new brides and for children who are brought into a new marriage. USLegalForms.com offers name change legal forms, new bride name change kits, and other related services.
Edens says couples who are getting married might also want to consider whether or not they want to enter into a premarital agreement or prenuptial agreement. The agreement signed before marriage defines how the couple will handles issues such as finances, assets, residence, and care of children and dependents in the event the marriage ends through divorce or death.
"Everyone goes into a marriage with the best intentions, but sometimes circumstances change. By having an agreement to contract the rights of the parties, it minimizes the chances of a future dispute or misunderstanding," he said.
For more information on premarital agreements, click here.
About USLegal, Inc.
USLegal, Inc. is a multi-faceted legal publishing company which provides online legal solutions for attorneys, small businesses, and consumers. Its web properties include USLegal.com, USLegalForms.com, and FormsPass.com. Founded in 1997 and nationally endorsed by financial radio talk show host Dave Ramsey, USLegalForms.com has earned its reputation as the largest, oldest, and most acclaimed source for downloadable legal forms on the Internet. USLegal has also been recognized as the best legal forms company from 2006-2016 by Top Ten Reviews in all categories, including forms, features, customer service and ease of use. Visit USLegal.com now to find out more about our products and services.
Media Contact:
Carrie Criado
Chief Marketing and Communications Officer
USLegal, Inc.
carrie(dot)criado(at)uslegal.com
(281) 616-5957