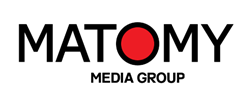 Matomy understands that one size SDK does not fit all
Tel Aviv, Israel (PRWEB) May 23, 2016
Matomy Media Group, a world leading Media Company, announced today the launch of the MobFox built-to-fit SDK for publishers. This will be the first time SDKs will be available in multiple sizes - from 90K to 350K - to fit any mobile publisher's needs depending on the ad format they choose and other requirements. For example, the full SDK offers unprecedented support for video and audio ads and the lighter SDK cuts the time it takes for the publisher to install, thus making updates to apps simpler and faster.
Additional breakthrough features of the new MobFox SDK include the automatic creation of native in-app ads, a new video player with vast 3.0 support and the multi-format waterfall to maximize fill rate of banner, native, video and audio ads.
"At MobFox making the app publisher's life easier has been our priority since day one," said Michael Ionita-Ganea, Director of Technology at MobFox. "The mobile programmatic market is growing exponentially and publishers are struggling to handle an overwhelming amount of ad networks, wasting both time and resources, resulting in SDK fatigue. Our new offering of a personalized SDK not only allows publishers to maximize their ad revenue but it most importantly allows them to avoid inefficiencies in their ad strategy."
The new SDK comes on the heels of MobFox's launch of a free demand mediation and optimization tool, Autopilot for publishers. Both are part of Matomy's mobile initiative that aims in part to resolve major pain points in the publishing industry brought to light in a company survey of MobFox publishers.
MobFox Autopilot from Matomy, launched three months ago, helps publishers manage their demand sources across all major exchanges and networks. Developed using proprietary technology, the smart algorithm pulls reports, and automatically adjusts traffic allocation and multi-format waterfall rates accordingly, streamlining each and every campaign.
"As an experienced programmatic and performance company, Matomy understands that one size SDK does not fit all", said Sagi Niri, COO of Matomy. "Our mobile initiative is focused on eliminating the stress faced by mobile publishers by offering easy to use smart monetization solutions to help grow their mobile advertising business whilst alleviating time spent on menial tasks. MobFox's superior technology is able to accommodate the requests of publishers connecting them to the largest advertisers in the world competing for the best inventory."
Matomy Media Group acquired MobFox in 2014 as part of a wider strategy to strengthen and expand Matomy's capabilities in mobile and programmatic advertising solutions. Working with over 300 active advertisers, 40,000-plus registered publishers, and leading mobile advertising companies, MobFox offers demand- and supply-side-platforms (DSP and SSP) and a single gateway for mobile, video and native ad inventory management via a real-time bidding (RTB) marketplace. MobFox also offers easy integration to open source SDK's for iOS and Android and provides a rich creative service.
###
About Matomy:
Matomy Media Group Ltd. (LSE: MTMY, TASE: MTMY.TA) is a world leading media company delivering smart technology solutions and a personalized approach to advertising. By providing customized performance and programmatic solutions supported by internal media capabilities, big data analytics and optimization technology, Matomy empowers advertising and media partners to meet their evolving growth-driven goals. Matomy offers a single gateway to digital media channels including mobile, video, display, social, email marketing, search marketing (SEM, SEO, and ASO) and domain monetization. Founded in 2007, with headquarters in Tel Aviv and nine offices around the world, Matomy is dual listed on the London and Tel Aviv Stock Exchanges. Learn more about Matomy at http://www.matomy.com.