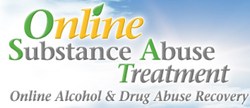 Online Substance Abuse Treatment (OSAT) is now offering comphrehensive and effective online substance abuse treatment plans for those suffering with alcohol and drug addiction at http://www.onlinesubstanceabusetreatment.com.
Sacramento, California (PRWEB) August 08, 2013
Online Substance Abuse Treatment (OSAT) is helping individuals every day who are serious about recovering from drug and alcohol addiction with its cost effective, totally online treatment programs. The flexible online treatment and counseling programs help patients regain control over their lives without totally interrupting daily schedules of work or school.
Online Substance Abuse Treatment's counselors approach patients' treatment with compassion for the individual nature of their problems in total confidence and without the costly expense of residential treatment centers.
OSAT begins its treatment by creating a recovery strategy that is personally tailored for the individual patient's needs, based on his or her past and present circumstances and hopes for the future. OSAT is among the few treatment programs that focus not just on restricting addictive behaviors, but on resolving the underlying psychological mechanisms that drive the addiction.
OSAT'S programs combine the convenience and cost savings of online counseling and treatment with the depth is accumulated wisdom honed in the treatment of patients for more than 10 years. OSAT's counselors and treatment specialists' resumes read far beyond their educational experiences and accumulation of impressive degrees. Many of their staff members have personal experience with alcohol and drug addiction and are active in their own recoveries. They can relate to the patients' situations, desires, conflicts, and what they need to get better.
OSAT proudly boasts of having one of the highest recovery success rates in the country, and is offering two time-tested approaches in its ground-breaking online treatment programs.
OSAT can be contacted online at https://www.onlinesubstanceabusetreatment.com/.