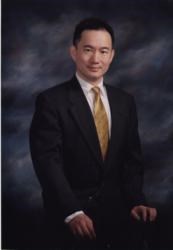 Las Vegas, NV & California, LA (PRWEB) August 11, 2013
Finding a supportive environment to curb drug addiction can be a difficult hurdle to jump. However, accepting the need for recovery requires one step in the right direction. At Rapid Detox Las Vegas, patients have the opportunity to change their lives in a positive atmosphere focused on a patient's need to defeat drug addiction. Rapid opiate detox, along with recovery counseling, is offered for a wide variety of drugs including; heroin addiction, oxycontin addiction, and rapid opiate detox. While the physical withdrawal process can last up to 10 days, the patient is never alone. Expert counselors are on hand to ensure that the patient will never feel dissuaded or lose hope.
Drug addiction is a life-long battle to fight. Treating addiction involves medical, emotional, and spiritual healing. At Rapid Detox Las Vegas, patients can be relieved of their addiction by curbing their appetite for a particular drug in a safe and emotionally supportive environment. Through psycho-social counseling and therapy a patient will be able to achieve their full potential to cure his or her addiction. The central nervous system is a vital component in allowing the brain to understand why and how an addiction has generated. In the end, defeating that addiction happens through slowly molding the brain to fit a newly formed lifestyle. The brain's electro-encephalogram (EEG) and cerebral oximetry (rSO2) are monitored continuously to enable stability in the anesthetic depth and optimal brain oxygenation and perfusion.
The techniques are developed from medical director, Dr. Thomas Yee's parallel practice as a cardiac anesthesiologist. Dr. Yee has 19 years of clinical experience providing aid to open-heart surgeries. This technique levels the playing field for rapid opiate detox patients who are treated as if they are undergoing major surgery to ensure the utmost safety and treatment for patients. Compassion is key for every patient at Rapid Detox Las Vegas. The staff takes pride in handling the first 36 hours of detox and treating each individual with the utmost supervision and care. Life is waiting on the other side of recovery when drug addiction is treated in the most medically intelligent and emotionally supportive way at Rapid Detox Las Vegas.
For more, please visit: rapiddetoxlasvegas.com.