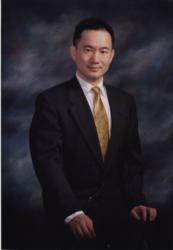 Las Vegas Rapid Detox Center's innovative rapid opiate detox procedure enables patients to beat opiate addiction without painful withdrawal symptoms.
Las Vegas, NV (PRWEB) August 13, 2013
At Rapid Detox Las Vegas, the qualified team of double-board-certified professionals have revolutionized rapid opiate detox and drug rehab. The team of expert medical doctors, anesthesiologists, and pain management specialists work with patients to ensure safety and comfort as they go through opiate detox. Through years of dedicated experience in caring for the most addicted patients, Rapid Detox Las Vegas is able to safely and comprehensively care for those suffering from drug addiction.
Las Vegas Rapid Detox Center has transformed drug rehab. The procedure uses advanced medication techniques, which accelerates the withdrawal process while under anesthesia. This helps patients who suffer from opiate addiction overcome the physical dependency and recover quickly and safely. During the first 24 hours, patients will also experience one-on-one recovery care to ensure the most superior support.
The most unique aspect of this revolutionary facility is the discreet way one can receive treatment. Due to the efficiency of the rapid detox, there is no need for anyone outside of the patient's inner most circle to know or even question the patient's stay in Las Vegas.
The safety and effectiveness of this rapid detox for opiate addiction is unparalleled. The exceptional staff provides the highest care and attention to each individual to ensure that they are physically and emotionally healthy, post procedure. Many patients choose to stay beyond the 3 to 6 days to guarantee that they have the best in depth support to handle a new life without drug addiction.
Another innovative aspect of this facility is that it provides hope for many people who may be dissuaded from trying. The support and adeptness of Rapid Detox Las Vegas offers the care people crave when deciding to take the first step toward an addiction free life.
The Las Vegas Rapid Detox is open to patients from all over the country and offers a VIP treatment to out of state patients.
To learn more, please visit: rapiddetoxlasvegas.com.