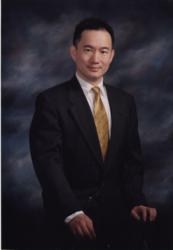 The Las Vegas Rapid Detox Center's groundbreaking rapid opiate detox procedure helps patients beat heroin addiction or any other opiate addictions with zero withdrawal symptoms in just three days.
Las Vegas, NV (PRWEB) August 15, 2013
Rapid Detox is an innovative solution in defeating drug addiction. Las Vegas Rapid Detox Center's innovative procedure allows patients to go through a rapid opiate detox without having to endure any of the painful withdrawal symptoms. At Las Vegas Rapid Detox, the trained medical professionals guarantee the most efficient and safe experience to relieve a patient of substance abuse and dependence. The facility is equipped to handle patients who suffer from the most severe addictions, including: opiate addiction, heroin addiction, and oxycontin addiction. The comfort provided at Rapid Detox Las Vegas is unequaled by any drug rehab.
During the rapid detox procedure, users are able to safely withdraw under the care of the most experienced anesthesiologists. Patients are then treated with continuous one-on-one nursing, to ensure the most effective recovery. Post procedure, the facility provides 8 weeks of follow-up counseling to ensure that patients are fully equipped with the tools to live drug free.
Las Vegas Rapid Detox understands that overcoming a drug addiction is more than just cleaning the body's system of drugs. The facility recognizes that support is needed in order to commit to a drug free lifestyle. Trained counselors are on hand to provide immediate care to patients post drug detox to guarantee that each individual is able to handle all of the emotional and physical changes. This is also the only center in the country that has one-on-one care through the initial 36 hours of withdrawal.
The process begins with an interview, assessment, and an examination with a highly trained addiction specialist and double-board certified anesthesiologist. The rapid detox takes between 8 and 10 hours and the following 2 to 6 days are spent at a licensed rehab center. The cost is reasonable for drug rehab and addiction treatment, and can change the life of any person suffering from substance abuse and dependence. The expertise and care provided by the doctors and staff is key to ensuring the success of all patients.
For more information please visit http://www.rapiddetoxlasvegas.com.